@blondenfun1 You could not get into our gun show in NH this weekend. Lines around the block BOTH DAYS!

—
THE REAL TEAPARTY™ (@NHTeaParties) January 13, 2013
Talk of stricter gun control prompted thousands of people to turn out for gun shows all over the country this weekend. Lines were long, in some cases stretching hundreds of yards.
https://twitter.com/cam_metzger72/status/290486368939933696
http://twitter.com/katyabram/statuses/290125145538961409
https://twitter.com/drhoagie/status/290479848990863360
https://twitter.com/mikeinnfla/status/290534338355920896
https://twitter.com/keblack02/status/290535212109164544
https://twitter.com/BagpipesActual/status/290175741189038080
https://twitter.com/SteveMcKinney76/status/290116222270455808
Many Twitter users posted photos:
https://twitter.com/HuntOnPurpose/status/290255620827922432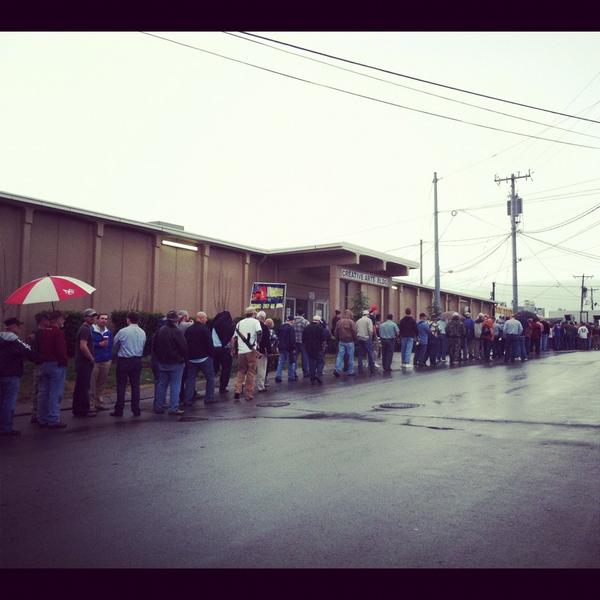 https://twitter.com/EdBurkeToga/status/290116673460129792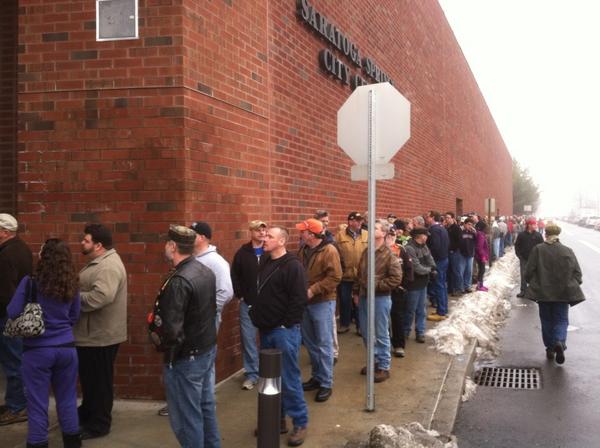 https://twitter.com/heymikemayo/status/290185530061246465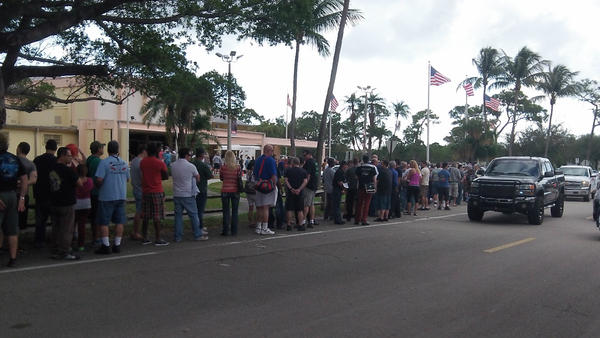 https://twitter.com/Kari_Nautique/status/290181743883980801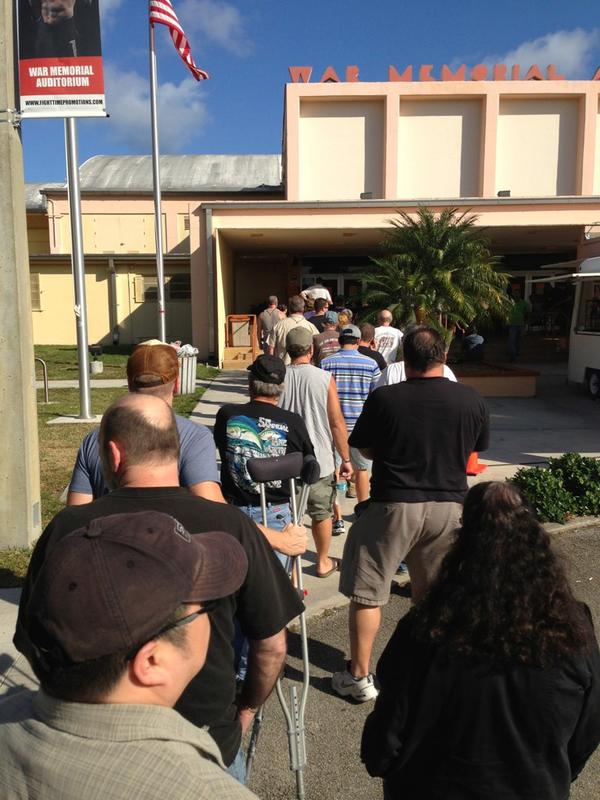 https://twitter.com/qfrasier/status/290178533492412416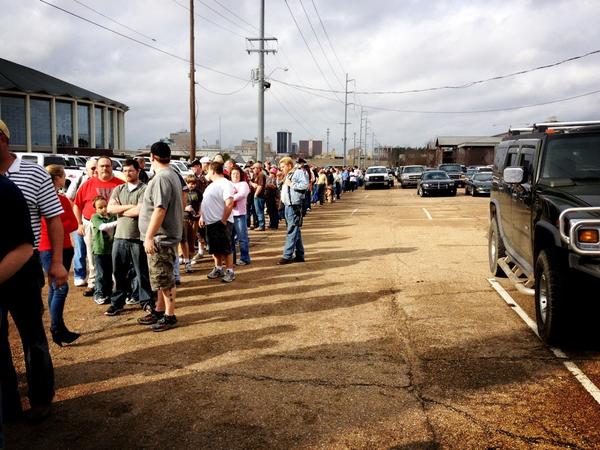 https://twitter.com/LauraVanOversc/status/290216857653362688
https://twitter.com/jim7226/status/290140253879160834
https://twitter.com/NickSpinetto/status/290129020169879552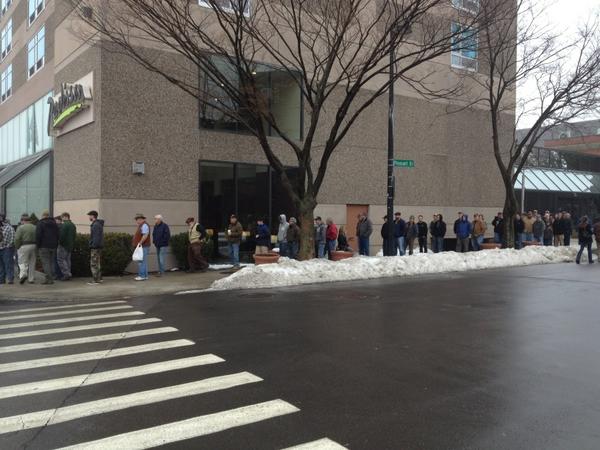 https://twitter.com/LenaSiberian/status/290101989214400513

https://twitter.com/NimaKCTV5/status/290133229657264129
https://twitter.com/fshtank/status/290178536952696832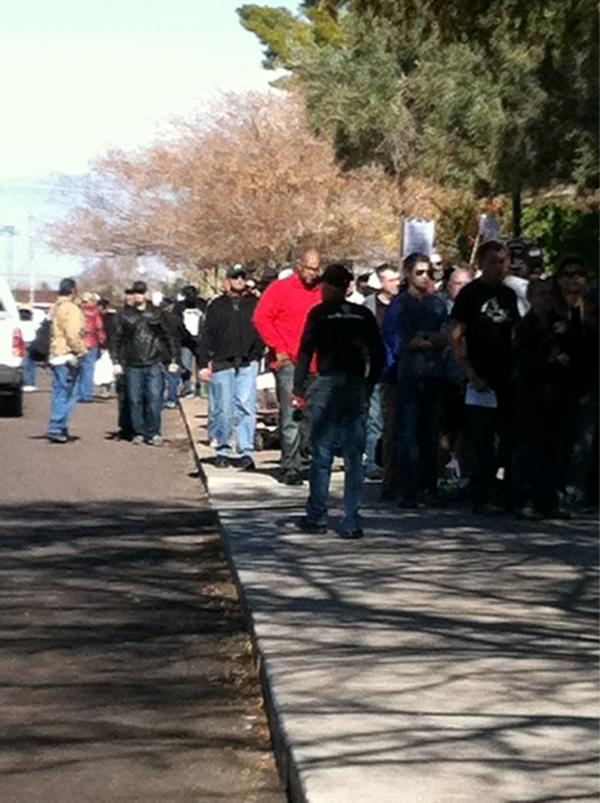 https://twitter.com/shaunw/status/290102030700273664
https://twitter.com/jasmontas/status/290105659834372096
https://twitter.com/ttohsohollywood/status/290169668973494272
https://twitter.com/Taken71011/status/290536208696750081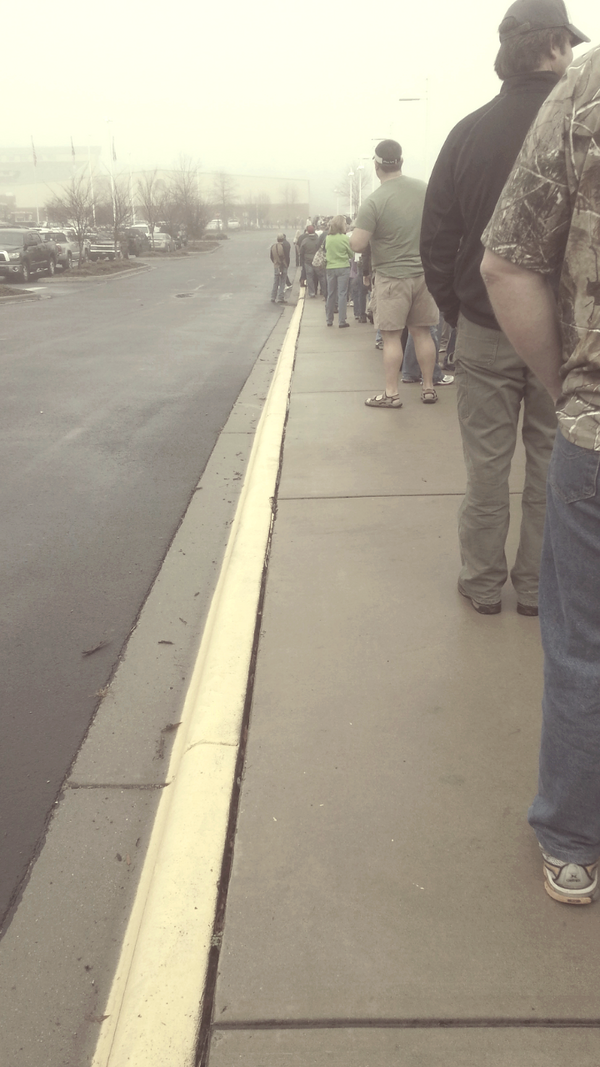 https://twitter.com/SoBeChik/status/290516157260242945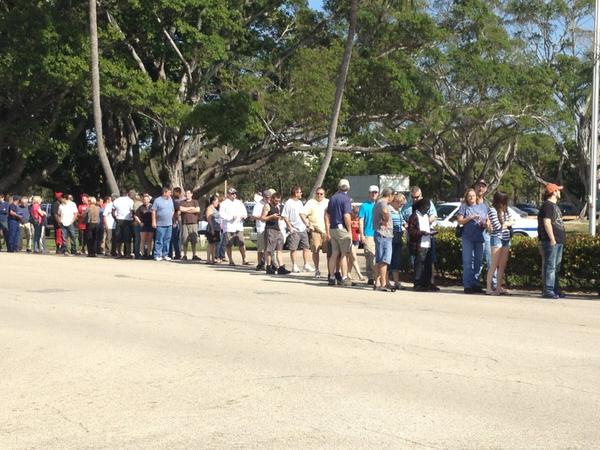 Not everyone, however, was happy to see Americans exercise their basic constitutional rights:
https://twitter.com/CBankz/status/290508649451892736
https://twitter.com/JustDwana/status/290509140026085376
https://twitter.com/SoBeChik/status/290516157260242945
https://twitter.com/TuxcedoCat/status/290469938458677248
https://twitter.com/phalpin1/status/290526511491067905