Burges HS and MacArthur Intermediate School on lockdown. EPISD and El Paso police depts are investigating.

—
Patrick Manning (@Manning_FoxNews) January 11, 2013
Schools across the country obviously have been on high alert since the shooting in Newtown, Conn., in December, and the term "lockdown" is becoming more and more familiar. KDBC and other media outlets are reporting that two schools in El Paso, Texas, MacArthur Elementary -Intermediate and Burges High School, are on lockdown after shots might have been fired nearby. Police are reportedly searching the area near the schools for man wearing a black scarf who might be armed with shotgun or rifle.
Info on School lock down at Burges High and MacArthur Elementary: Person with a gun who was spotted near the schools. #X—
El Paso Speed Traps (@epspeedtraps) January 11, 2013
@NC9 MacArthur Elementary on lockdown. Dozens of nervous parents standing outside. Helicopter circling over school http://t.co/IrgNmtMT—
Anoushah Rasta (@RastaKTSM) January 11, 2013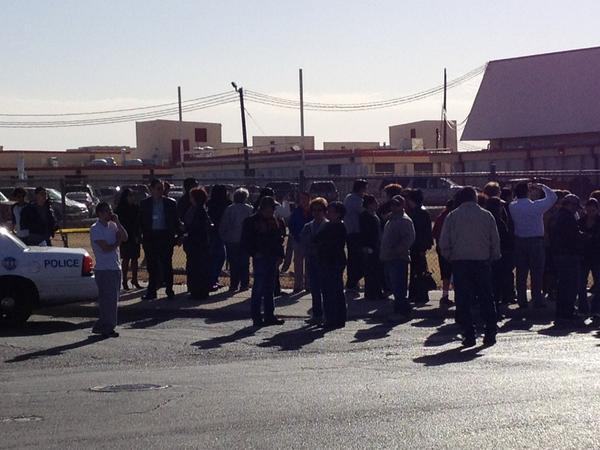 Two schools in El Paso on lockdown. At Burges HS. Working to get info. http://t.co/KkC4VAFq—
Patrick Manning (@Manning_FoxNews) January 11, 2013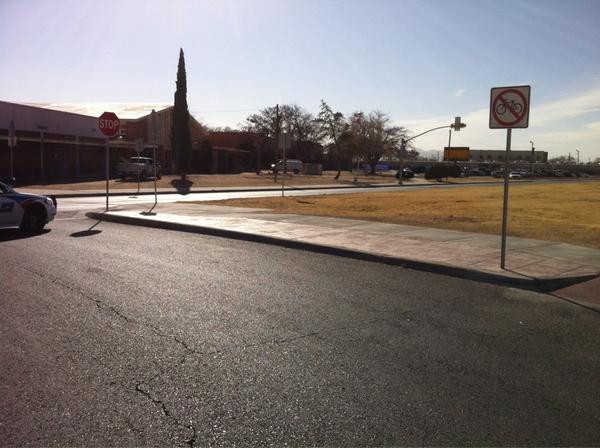 @Local4KDBC A student at Burges high school tells us the principal came over the intercom and told teachers to stop teaching—
Amber Downing (@Amber_Downing) January 11, 2013
Oh my… my cousins are at MacArthur and Burges. I don't. Please be okay.—
Angelica Goñzalez (@500daysofangie) January 11, 2013
Soo there's a shooter here at Burges and they lock us all in the cafeteria where there's NOTHING but windows !?—
d a r r i a n (@OGODarrian_) January 11, 2013
My poor sister is working at Burges High School right now as a Sub and experiencing the whole lock down. Cops even burst into the classroom—
Judith Escudero (@qtjudy16) January 11, 2013
Update:
It looks as though the lockdown has ended without incident, thankfully. A similar incident occurred in Florida in December after shots were reported near a school in Coconut Grove.
Police confirm that students will be released from MacArthur school in about 10 minutes. Students at Burges High will be released at 3:45.—
Keagan Harsha (@KTSM_Keagan) January 11, 2013
Students released from McArthur and Burges High School after lock down. Parents scared, students crying. Full details ABC-7.—
Laura Apodaca (@LauraABC7) January 11, 2013
* * *
Update: Police say they have a suspect in custody in relation to the lockdowns.
UPDATE: police now confirm one person is in custody in connection with lockdowns at MacArthur & Burges Schools. #eplockdown @NC9—
Keagan Harsha (@KTSM_Keagan) January 11, 2013