The Promenade at Howard Hughes Center in Westchester, Los Angeles is on lockdown today as police respond to reports of a late-night armed robbery and hostage situation at Nordstrom Rack. A SWAT team is on the scene and people at a nearby Rave Cinemas are not allowed to leave during the standoff.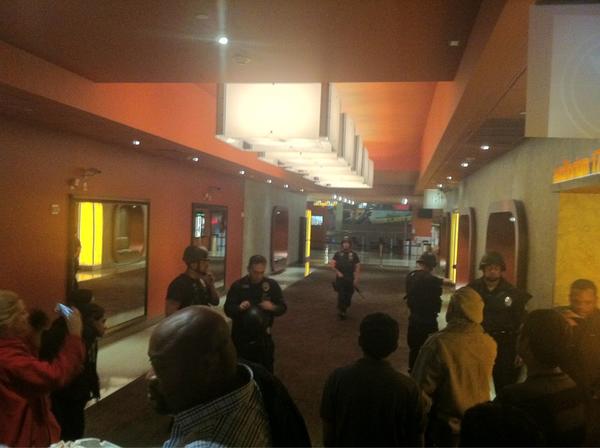 There may be 200 people inside the movie theaters.
One Twitter user says he is with the mother of an employee being held hostage at Nordstrom Rack:
Reports from others on the scene:
This moviegoer appears to have made it out of the theater before the lockdown.
Twitchy will monitor this developing story and update as more information becomes available.
Update:
Unconfirmed reports indicate 14 hostages have been rescued and no arrests have been made.
Update:
Update:
The theater lockdown is still in effect:
The latest details on the incident:
People at the theater are being released.
The latest on injuries: One hostage was reportedly stabbed and another was sexually assaulted.