"Teen Mom" star Farrah Abraham isn't just tweeting hypothetically when she advises, "Do the right thing #tweeze no matter what age."
Farrah riled up the Twitterverse and beyond last week with her Twitter admission that she tried to wax away her beautiful three-year-old daughter's "unibrow."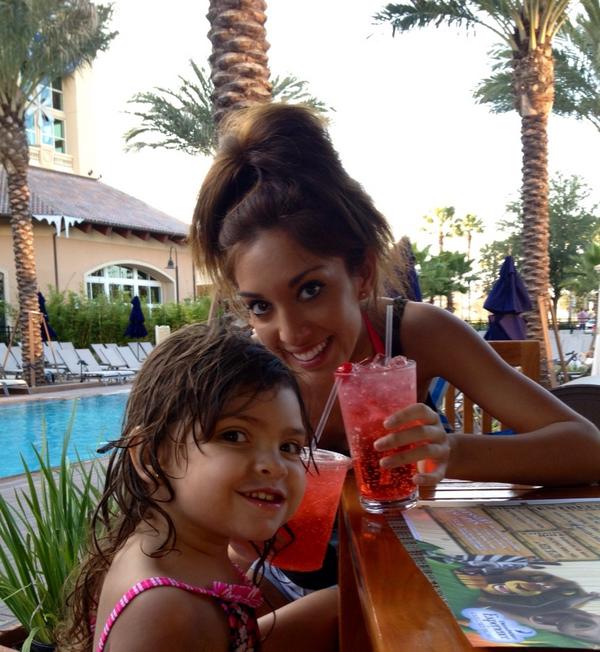 "I felt bad for her," she explained.
So I told sophia (my daughter who is a late 3 years old) of the little issue on her brow, and I showed her how I waxed mine off, so I tryed to wax her, the second a dab hit the Uni, she touch it with the towel she had in her hand,

UHHH so now, wax was in the towel, and I yanked it back ASAP, but fuzz was not stuck to the wax stuck to her Uni, OMG moment, So now sophia was freaking out, so I had to act like it was a cool science project to get the wax off.

PLOT TO END THIS: Sophia feel a sleep, I got my tweezers and Pluck-pluck-pluck……soph was now saying ouch or anything and still was asleep, I got most of it off and then finally she woke up..I went to sleep .
"Ah I feel like a good mom," she wrote as she wrapped up her child-scaping tale. If this makes her "a good mom," she'll have Mother of the Year in the bag when she takes an EpiLady to the peach fuzz on Sophia's upper lip.
Not only did the 21-year-old plastic surgery veteran double down in the face of backlash, but she's continuing to use her little girl as a fame-prop.
Hygiene?
Bizarrely, Farrah has her die-hard supporters.
She's three years old.
Hey, Farrah, you may have your defenders, but most people are judging you.
Unibrows may not be "sacred," but little girls are.