This screencap of @Drudge_Report says it all. #economy #fail #p2 #tcot #tlot #jobs http://t.co/W3KDfXe3

—
Sister Toldjah (@sistertoldjah) January 04, 2013
Another brutal Drudgetaposition today as unemployment matches the level it reached in 2009 when President Fore-ward took office. Obama still isn't working: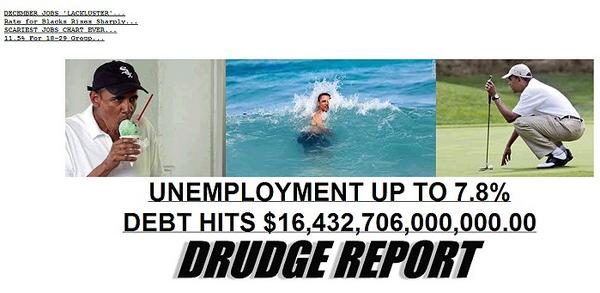 Economic stagnation? Huh? Can't you just let him eat his waffles? Or slurp his ice cream?