Just finished Capitol step climb, It is the honor of my life to represent the people of #IL. Thx for all the support! http://t.co/dPWuxbZ2

—
Mark Kirk (@SenatorKirk) January 03, 2013
Illinois Sen. Mark Kirk has returned to Capitol Hill after suffering a massive stroke last January.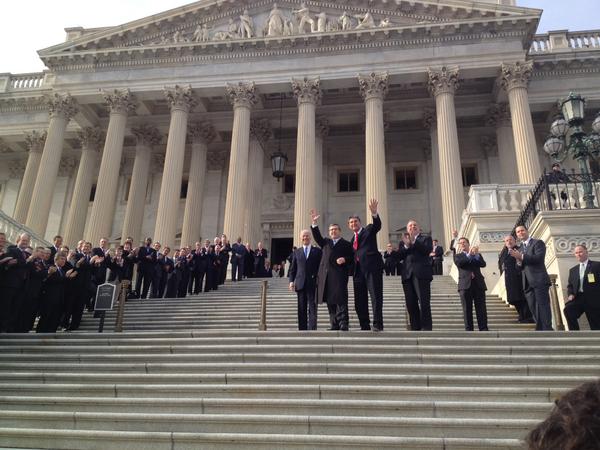 His colleagues greeted him warmly:
And others wished him well:
Indeed. Best wishes to you, Sen. Kirk, in your continued recovery.