Well, I'd love to be a White House Correspondent on Obama Administration. Christmas in Hawaii every year!

—
Chris J. Taylor (@IamChrisJTaylor) December 25, 2012
As Twitchy told you late last month, President Obama's ritual Hawaii Christmas vacation will cost taxpayers $4 million this year as America prepares to plunge off the fiscal cliff. The White House press corps traveled along with the surfer-in-chief to the island paradise. Looks like they're having a swell time.
Merry Christmas http://t.co/UqJz6jSV—
Ed Henry (@edhenryTV) December 25, 2012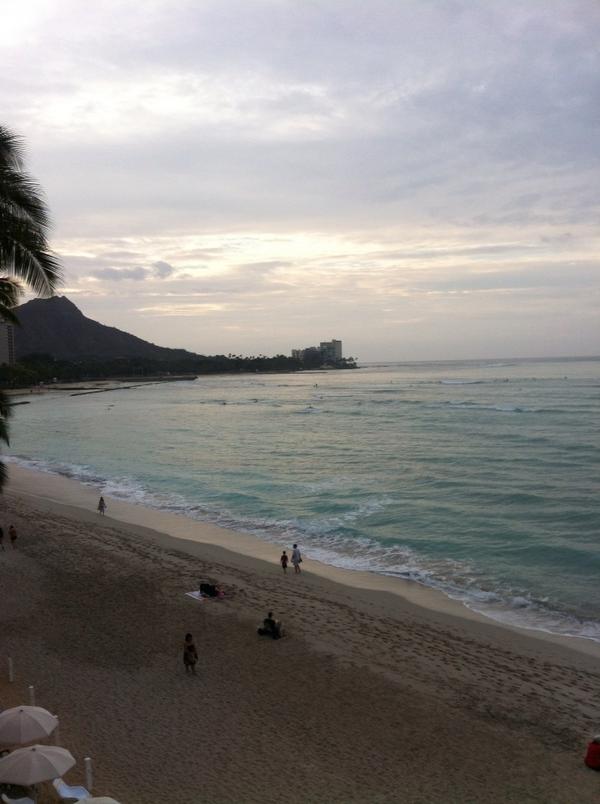 Happy Holidays from White House Hawaii media headquarters. Christmas Eve sunrise over Diamondhead. http://t.co/O6gk92UH—
PETER MAER (@petermaercbs) December 24, 2012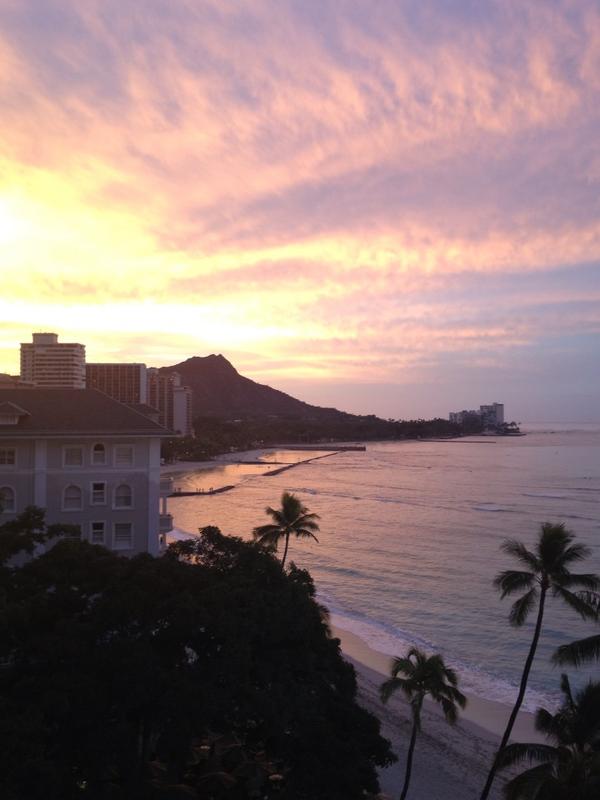 Beautiful scenery, but some news watchers in Hawaii wonder why there aren't more photos of President Obama?
PRESS BLACKOUT: Differing from his prior trips to Hawaii, there is NO media coverage, not even MSM photos of #Obama in #Hawaii this time.—
Aloha Analytics (@Aloha_Analytics) December 25, 2012
The lastest #MSM articles on #Obama in #Hawaii are 3 days old. Almost no MSM pics out there from this trip. #FiscalCliff—
Aloha Analytics (@Aloha_Analytics) December 25, 2012
This is from 22 hours ago:
President Obama makes a brand new friend in Hawaii: http://t.co/2ml54sCO—
The Obama Diary (@TheObamaDiary) December 24, 2012
And this is from the Associated Press from 16 hours ago:
Here's how Obama spent Day 3 of his Christmas vacation in Hawaii: apne.ws/10d51a8—
The Associated Press (@AP) December 25, 2012
Taxpayers are still shaking their heads:
Enjoy the $4 mill you're costing US tax payers to be in Hawaii for Christmas, Obama! #MerryChristmas—
Mena (@MenaH18) December 25, 2012
Obama golfed on Christmas Eve and is now spending Christmas in Hawaii with the private chef from the White House. #roughlife #obamacare👍—
Sam Mario (@FeelThatFeeling) December 25, 2012
Let's all take a moment to think of Obama and his family while their now over 4 year long vacation continues in Hawaii #tuffbeingpresident—
Adam Eggers (@AdamEggers90) December 25, 2012
I wish I could spend Christmas in Hawaii like the Obama's!—
Shayla Locke (@iam_Shayla_) December 25, 2012