2 people missing and more hurt in McNeil. Please be careful and stay indoors until the tornado warning is lifted.

— jenah johnson (@frsprincess) December 25, 2012
Twitter users on the ground and watching from afar report that the Christmas Day snowstorm in the southern U.S., which Twitchy spotlighted this morning, has now hit the McNeil, Miss., area. Early reports note injuries and damage to homes:
https://twitter.com/duffytaylor29/status/283686550368288769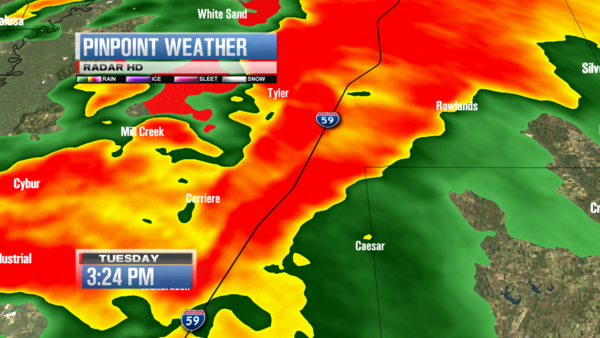 Continued prayers for all in the tornado zone!