Is that weed? RT "@Steeele_: @Panthers Merry Christmas!!! #PanthersGifts http://t.co/MxAFxqFN"

—
G.G.R (@GOPgirlrants) December 25, 2012
Yesterday, Twitchy told you about potheads across America hoping to score some Christmas weed.
One user took a photo of his stash alongside a Carolina Panthers cap and sent it to the team — which cluelessly retweeted the pic as part of a holiday hashtag game.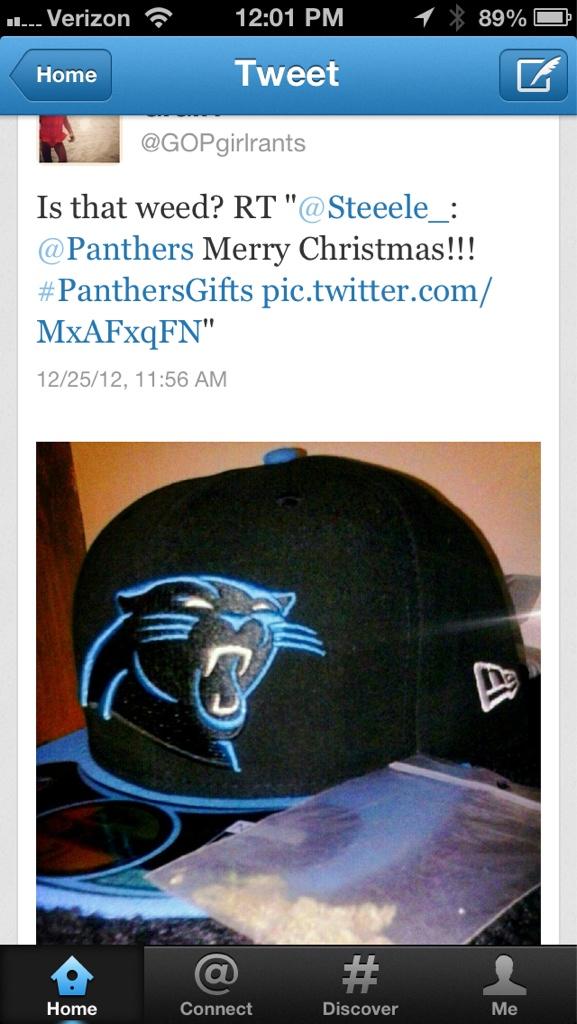 The Panthers' retweet has been deleted, but the snark lives forever.