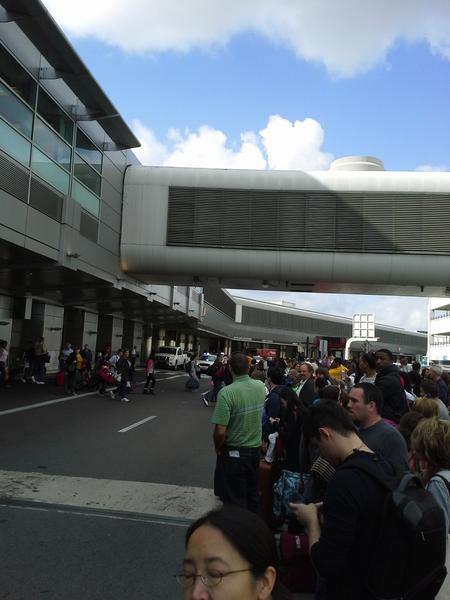 Those familiar with holiday travel know it can be a real hassle, but perhaps no one understands that better today than travelers at Miami International Airport. After a 'suspicious item' was found …
… the entire airport was reportedly evacuated.
Needless to say, travelers are frustrated and confused: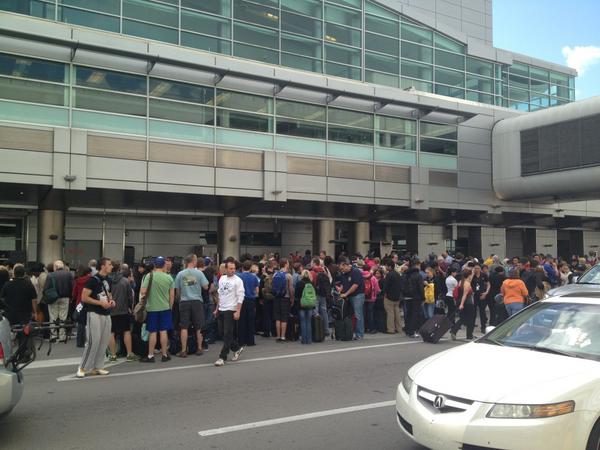 Twitchy will continue to monitor this story and update with any developments.
***
Update:
It appears that the 'suspicious item' that triggered the evacuation was, in fact, a lighter shaped like a grenade.
A lighter was mistaken for a grenade at Miami International Airport, prompting a security scare on Christmas Eve, said Miami-Dade Police.
The item was found in a bag in Concourse J. The upper floor of concourses J through H was shut down for about an hour, said Marc Henderson, the Media Relations Manager for the Miami-Dade Aviation Department.
Airport activity is now relatively back to normal. Better safe than sorry!