Sometimes therapy is as simple as nodding to the dude next to you stuck in traffic. I feel you brother.

— Adam Murphy (@Adam__Murphy) December 23, 2012
With Christmas Eve tomorrow, many shoppers are scrambling to purchase those last-second gifts.
Traffic. Traffic. Traffic. People need to do there christmas shopping earlier than the day before christmas eve.

— Aуαlαkkis (@Ayyalakkis) December 23, 2012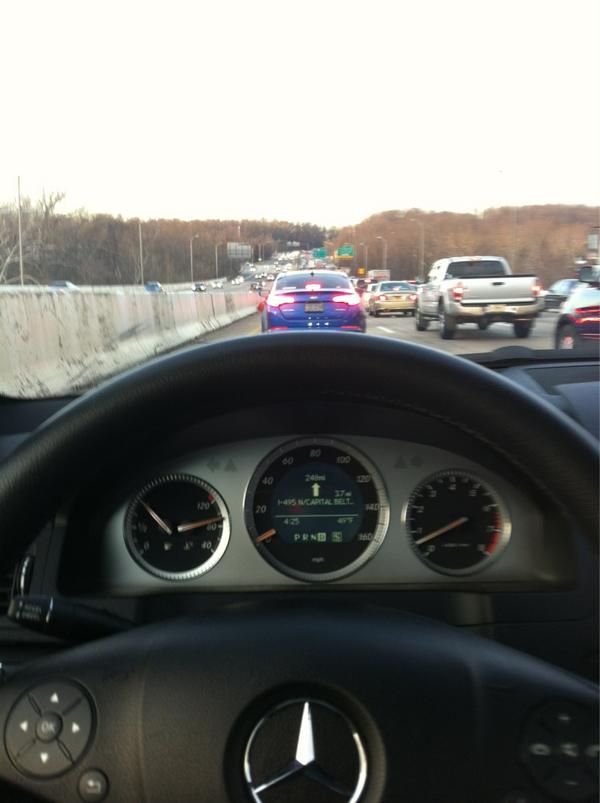 Being stuck in traffic is the worst.

— Lauren M Garcia (@LaurenMGarcia98) December 23, 2012
So much for getting home by 4. I'm stuck in the worst holiday traffic everrrrrr!

— Kyrsten Turner (@kyrstencturner) December 22, 2012
This traffic better move so i can do my christmas shopping

— alex (@AlexLeonhard) December 23, 2012
Who's idea was it to close the major interstate in town on the weekend before Christmas? Hash tag traffic

— Conrad Hudson (@HumanistJayhawk) December 23, 2012
Take it easy out there.