The Newsweek cover encapsulates its demise: not by accurately identifying the killer of its print edition, but by failing, again, to do so.

—
Joshua Treviño (@jstrevino) December 23, 2012
Newsweek's last print edition shows its transition from paper to digital with a hashtag on the cover.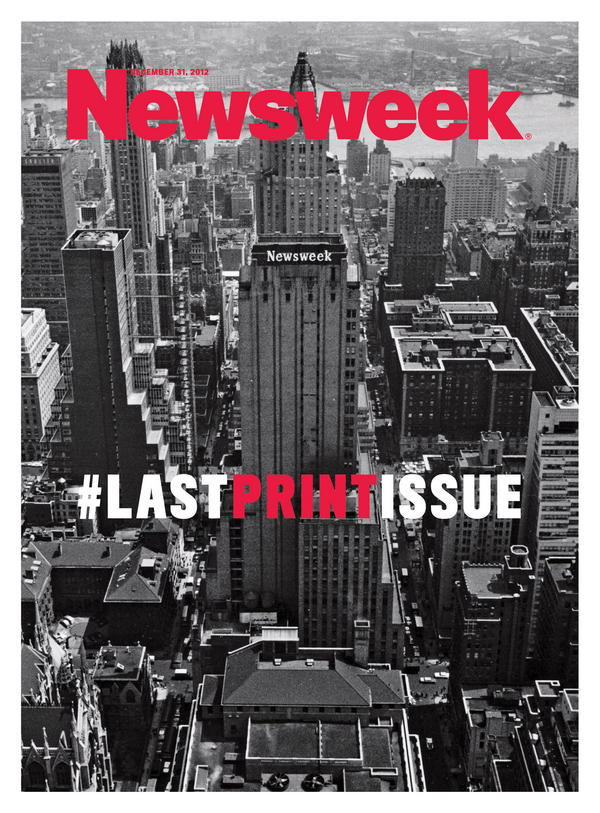 While Newsweek has its issues, the move to all-digital material is another symptom of the slow death of print journalism.