A letter 6-year-old Jack Pinto's best friend wrote him. #Newtown #SandyHook http://t.co/KbhIpoCk

—
Yamiche Alcindor (@Yamiche) December 18, 2012
Heartbreaking.
Jack Pinto, 6, was among the first of the Sandy Hook Elementary School massacre victims buried on Monday. USA Today reporter Yamiche Alcindor tweeted this photo of a note reportedly written by one of Jack's little friends.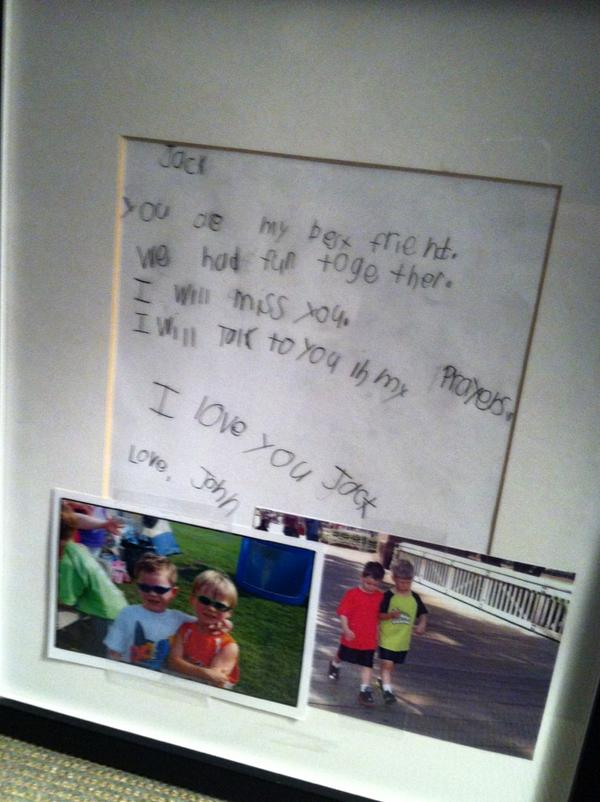 "Jack, you are my best friend. We had fun together," wrote John. "I will miss you. I will talk to you in my prayers. I love you Jack."
Related:
NY Giant Victor Cruz dedicates game to Newtown victim Jack Pinto; writes 'Jack, my hero' on cleats