Last sitting with a sign as you come into #Newtown . Says she's a mum and wanted to send this message http://t.co/YXsJt4K5

—
Phil Mackie (@philmackie) December 15, 2012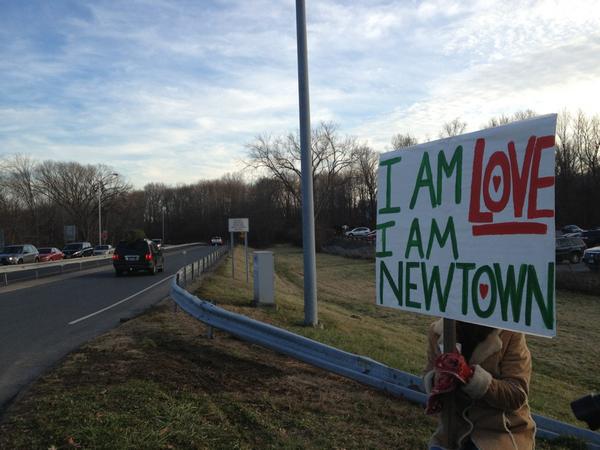 Words can only express so much of the unfathomable heartache in Newtown, Conn., after a murderer ended the lives of 20 six- and seven-year-olds, a heroic teacher and principal, and others at Sandy Hook Elementary. But together, the many homemade signs residents have placed throughout the shattered town tell a tale of shared grief, faith, community and strength of spirit.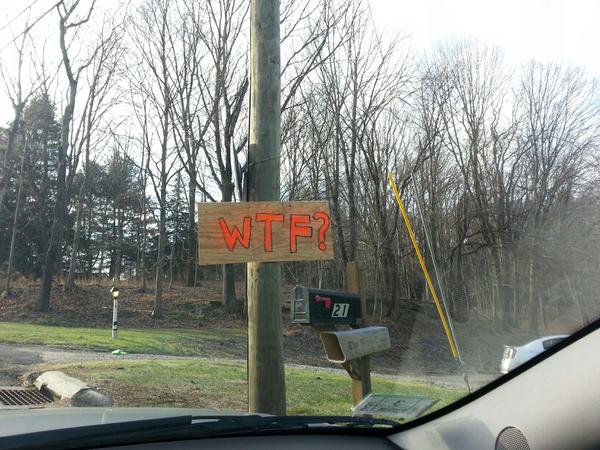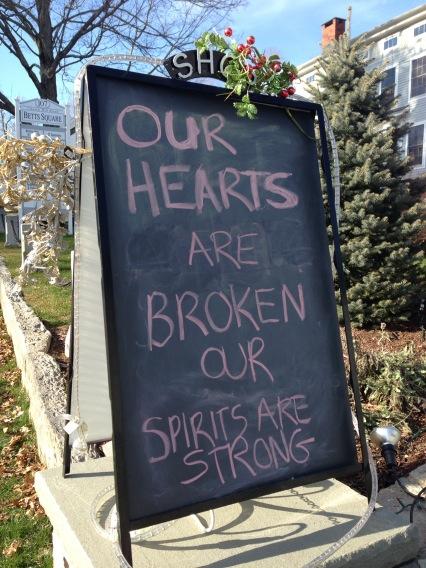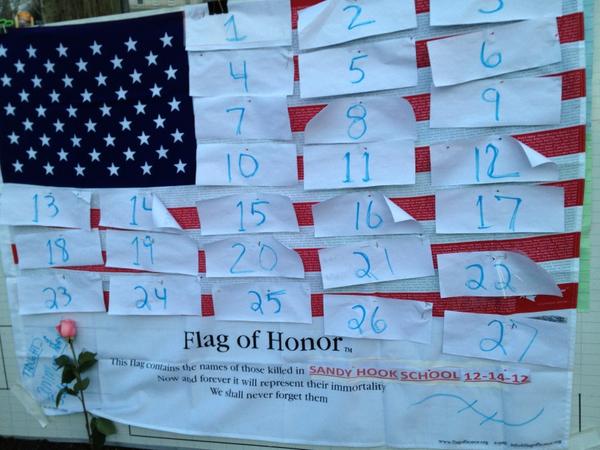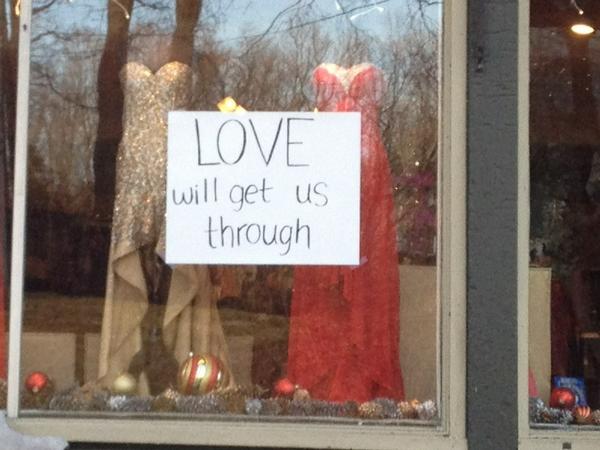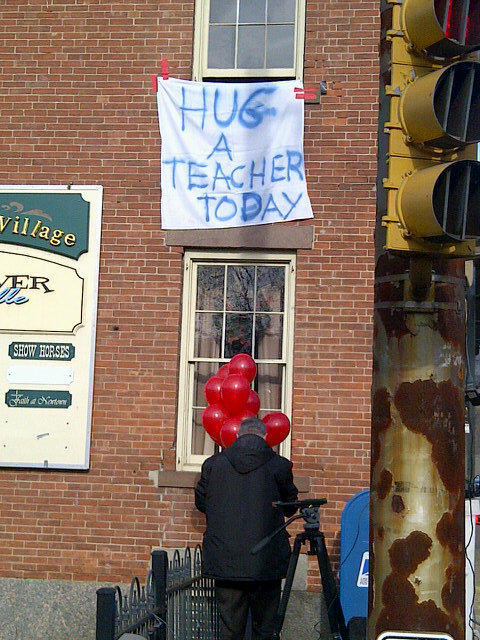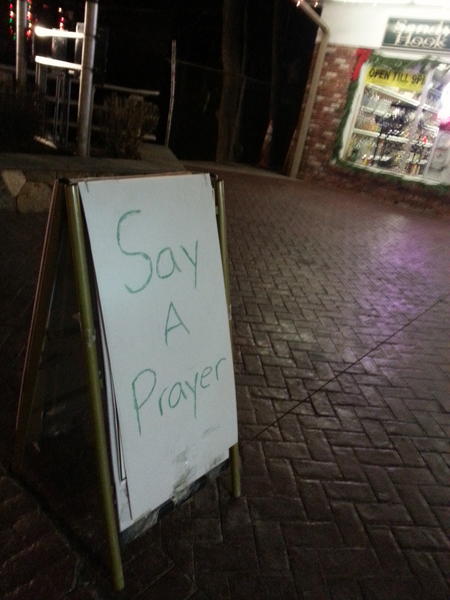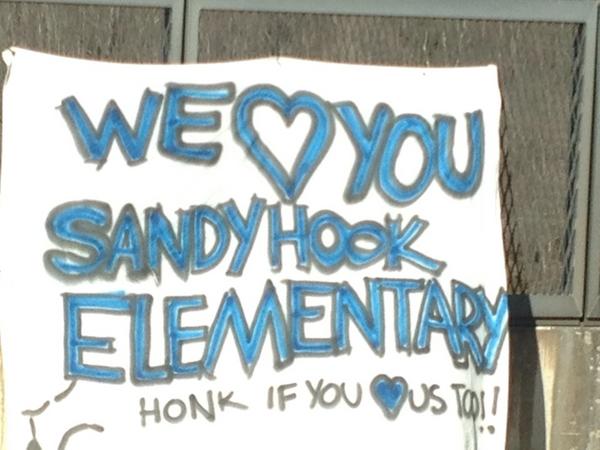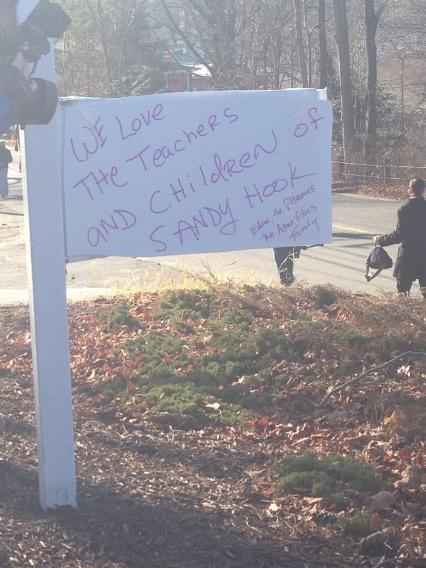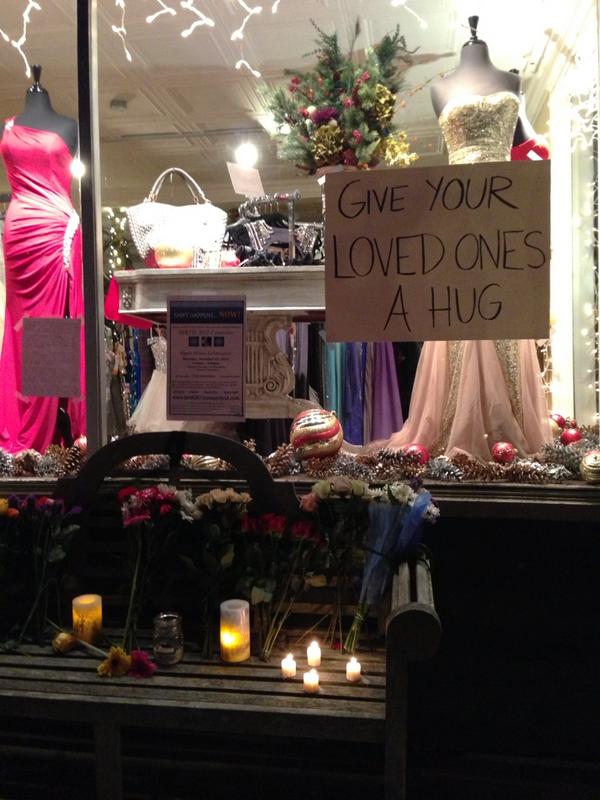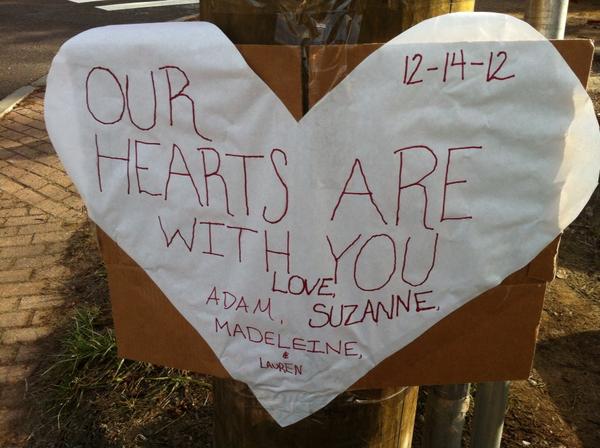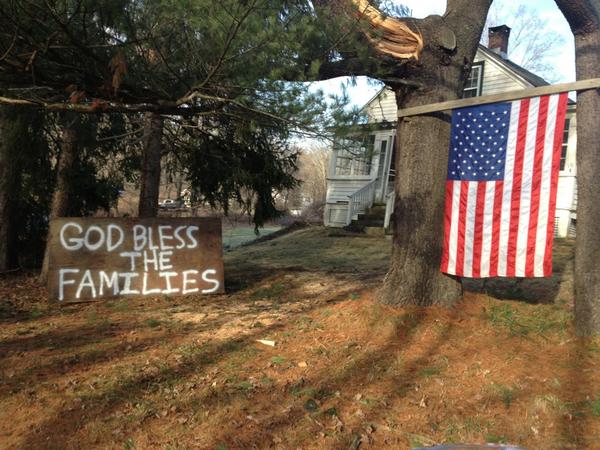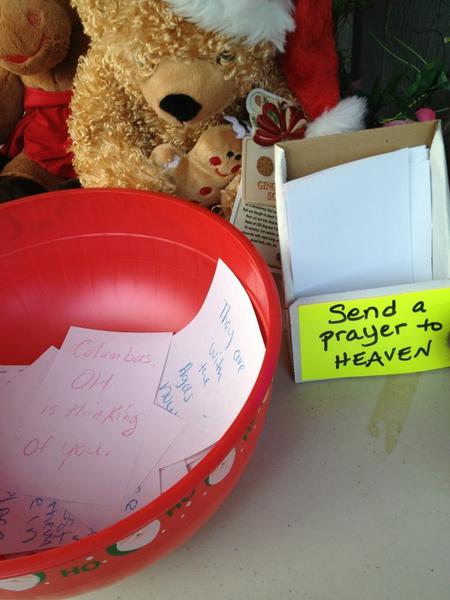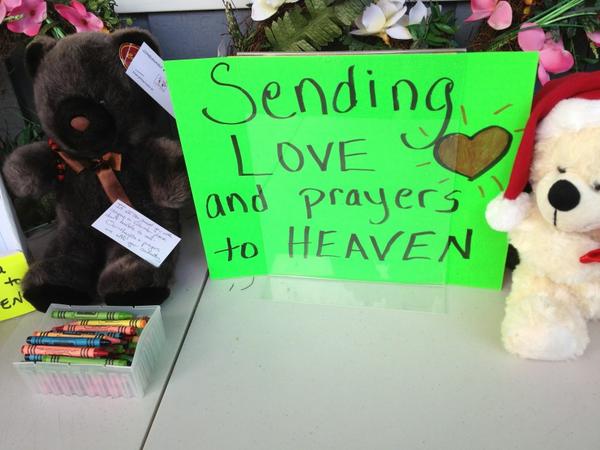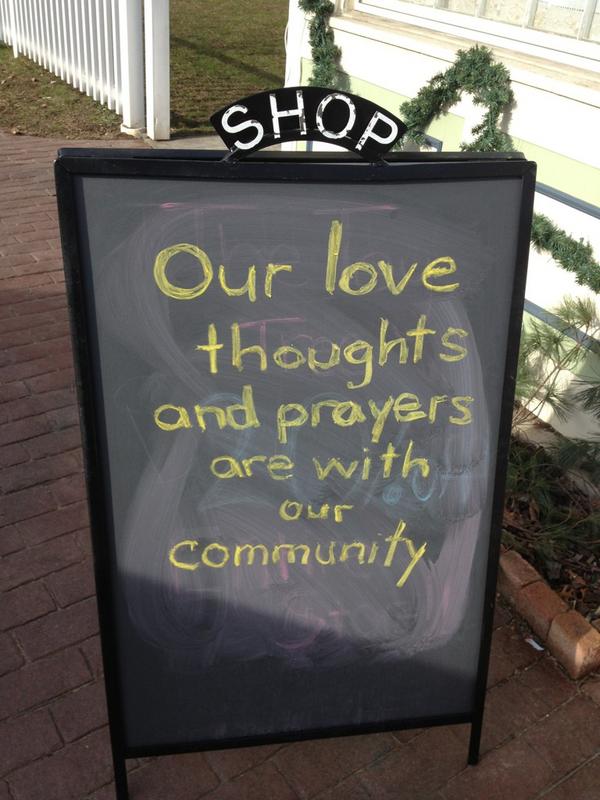 As are the love, thoughts and prayers of everyone at Twitchy.