Because nothing says "relief for Sandy victims" like a pleated leather skirt paired with a hoodie, here's what Kanye West wore to the 12-12-12 benefit concert: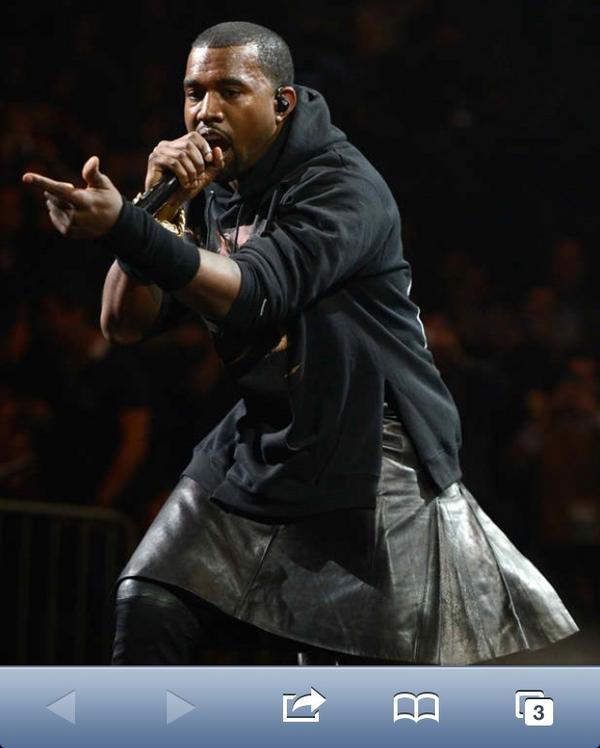 Imma let you finish, but the Twitterverse is pretty sure where Kanye got that skirt.
Could it be? Did Kanye raid his girlfriend's closet?
Kim loved the look, natch.
More importantly:
Of course! It had to happen: