After more than a week of buzz and anticipation, Pope Benedict XVI tweeted for the first time this morning. The 85-year-old pontiff's first tweet was in English. It was sent from a tablet device and racked up over 24,000 retweets in under two hours.
The pope offered a prayer before sending his first tweet.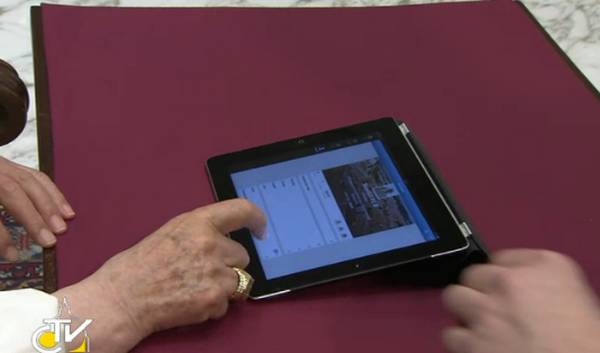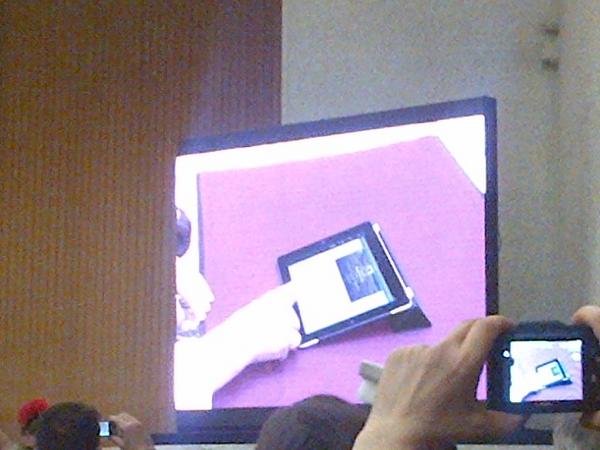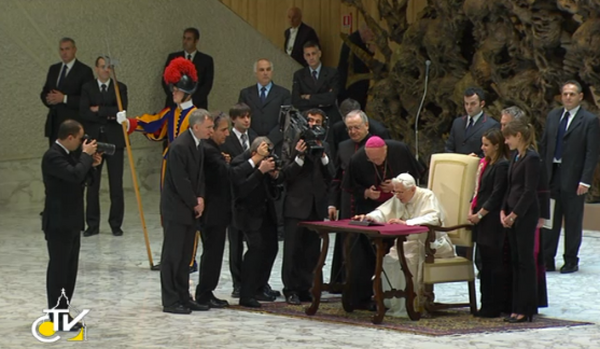 While the pope's first tweet was in English, he quickly followed up with tweets from his other accounts.
And predictably, the death wishes and hate weren't far behind. The pope offered blessings to all and these are just some of the disgusting tweets he received in response.
https://twitter.com/biodingo/status/278827649193889792
https://twitter.com/CAXXIMIEI/status/278831653235879936
Disgraceful. It seems these are the people most in need of the pope's blessings.
Update:
The pope's first tweet now has over 28,000 retweets.
And the hate continues with repulsive fake retweets.
Update:
The man has amazing social media reach: 31,000 retweets and counting.
The haters might scoff at the pope's blessing, but what wouldn't they give for a retweet?
Update:
At 9:00 a.m. ET, the pope sent additional English-language tweets.
And at 10:15 a.m., the first papal tweet has blown past 38,000 retweets.
Update:
It's not even noon on the East Coast and the pope's first tweet has been retweeted more than 41,000 times.
Update:
The pope solicits your suggestions on how to be more prayerful. Based on earlier response, this should ratchet up the disgusting hate to previously unseen levels.
Update: