Shocking no one, former Florida Republican governor Charlie Crist officially signed the papers to become a Democrat Friday night, proudly tweeting a photo of the event.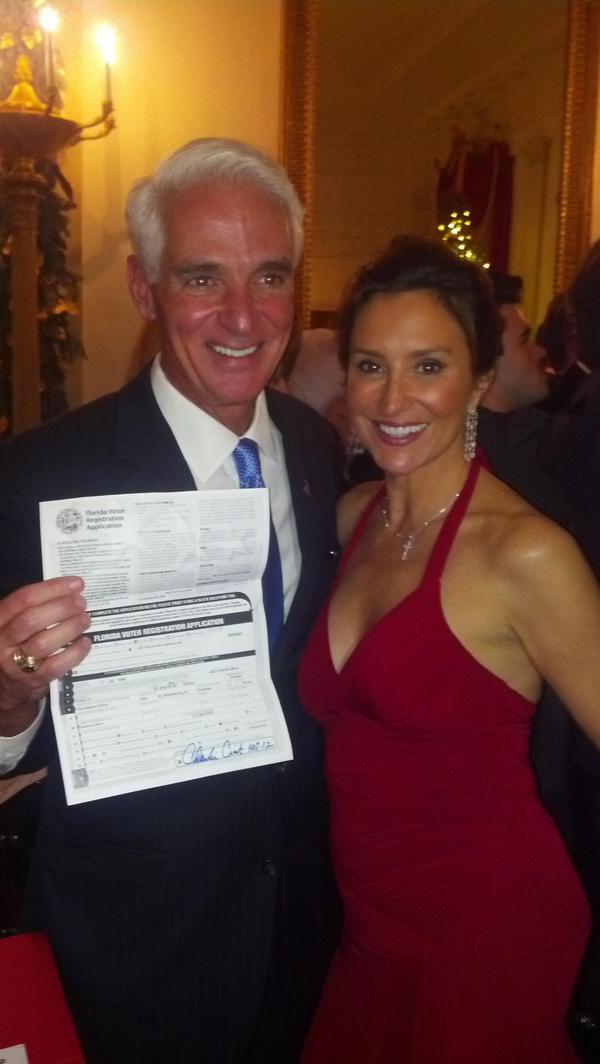 Crist signed the papers at a Christmas reception at the White House. According to the Tampa Bay Times, President Obama greeted the newly minted Democrat with a fist-bump. Crist had actively campaigned for Obama and was a featured speaker at the Democratic National Convention.
What does the entirely expected but long delayed change in party mean for Crist's political future?