House follows Senate lead and passes legislation to remove the word "lunatic" from federal law.

—
Mark Knoller (@markknoller) December 05, 2012
Meanwhile, the American people continue to populate the asylum with their votes.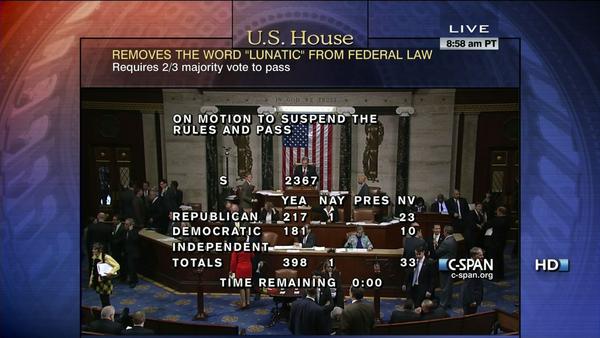 The one "no" vote was from Texas Republican Rep. Louie Gohmert.
Congress also reportedly opted to retain the word "idiot" in federal law.
Make of that what you will.