The Twitter account of powerful Muslim Brotherhood deputy leader Khairat el-Shater was hacked last night. More than 11 hours later, tweets linking to the Twitter account of hacker @T4ct and the Facebook account of "Anonymous Middle East" remain on his account. One of the tweets includes the message "TacticiaN WAS hErE."
The Islamist leader's Twitter avatar was changed to a photo of Gaber "Jika" Salah, the teen anti-Morsi protester who was killed during clashes with Egyptian police last month.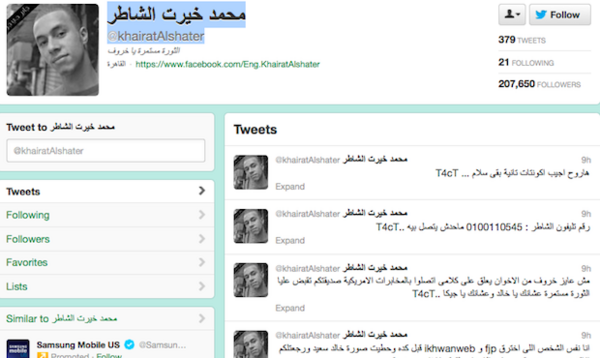 In addition, el-Shater's Twitter bio has reportedly been changed to include a pro-revolution message.