Huge protests fill the cities #Alexandria #Mahala #Tanta #Menya #Asyut #Luxor #Sohag #PortSaid, #Aswan and #Tahrir and Pres Palace in #Egypt

—
Ashour (@mhmmdashour) December 04, 2012
This is a scene from the Presidential Palace, from which President Morsi fled just hours ago.
But today's anti-Morsi protests aren't just in Cairo. They are taking place in virtually every major Egyptian city:
Tahrir Square is full. The presidential palace is under siege. Anti-Morsi demonstrations are taking place in almost every province. #Egypt—
Hossam عمو حسام (@3arabawy) December 04, 2012
Protests happening against Morsy and the constitution also in #Minya #Aswan #Mahalla #Luxor #PT—
Gigi Ibrahim (@Gsquare86) December 04, 2012
#Cairo Anti constituiton protests 2night are being replicated in Alex, Mansoura , Mahalla, Hurghada, Luxor, Assiut, Minya & Ismailia.—
Hala Jaber (@HalaJaber) December 04, 2012
Now.. there are demonstrations against Morsi in Cairo, Aswan, Luxor, Alexandria, Minia, Swiss, Assiut, Port Said #updated—
Ahmed Ateyya (@Ateyya) December 04, 2012
Massive protests at presidentail palace, tahrir, asuit, daqahliya, Minya, maspiro, alex, 6th of october, protsaid, suez, mahalla, luxor tbc—
السيد مانكي (@Sandmonkey) December 04, 2012
Many Egyptians are posting photos of the protests to Twitter.
Alexandria:
#Egypt flags flying high :) #Alexandria @ Sidi Gaber instagr.am/p/S0uDIDvQtD/—
Jasmine Elnadeem (@Selnadeem) December 04, 2012
The 'Final Warning' from the women of #Alexandria to #Mursi @ Sidi Gaber instagr.am/p/S0tYCrPQsp/—
Jasmine Elnadeem (@Selnadeem) December 04, 2012
Asyut:
Asyut protests "@malekadly: "@iTahrir: RT: @Masrya_83: المسيره بطول الشارع للميدوب #اسيوط http://t.co/6dRMzeVp""—
Sherine Bayoumi (@SherineBayoumi) December 04, 2012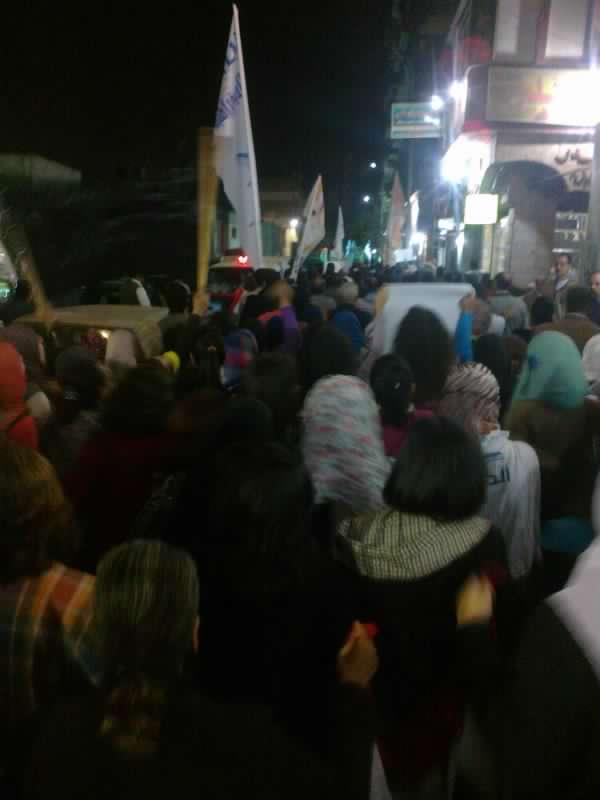 Luxor:
http://t.co/9ZuB3NVR #Dec4 #Luxor—
Nagi Habeeb (@NagiHabeeb) December 04, 2012
Sohag:
العدد بيزيد مسيره #سوهاج http://t.co/QmjPselW—
ابن الصعيد (@x_kapoo_x) December 04, 2012
Port Said:
#الشعب_يريد_إسقاط_النظام #بورسعيد الان http://t.co/tBxvKYvv—
noya aboelmagd (@noyaaboelmagd) December 04, 2012
Aswan:
اسمع صوت ام المرسي , ابني خلاص تبت ف الكرسي #اسوان #مسيرة #aswan http://t.co/PcmBDaYc—
حس جاية من حسام (@hossam7oss) December 04, 2012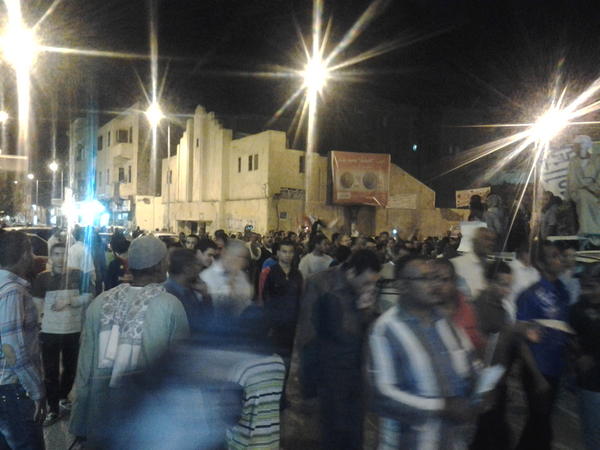 القصاص فين الشهيد اهو …. عند منزل الشهيد محمد محسن #اسوان #مسيرة #aswan http://t.co/yBDlmCiQ—
حس جاية من حسام (@hossam7oss) December 04, 2012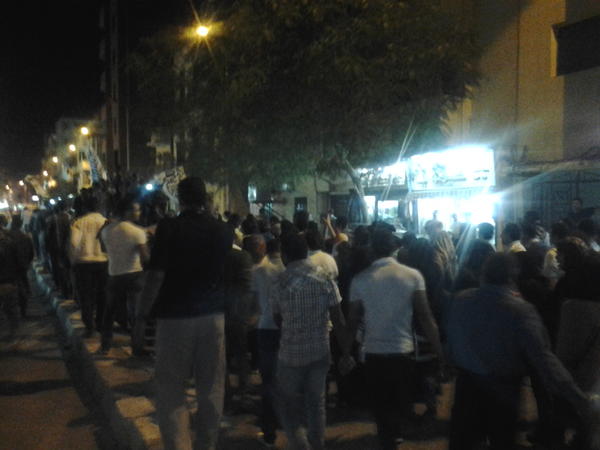 Tahrir:
While #PresidentialPalace is under siege, #Tahrir is also full o Anti-#Morsi protesters. #Egypt http://t.co/00oLPxRT—
Omar Kamel (@omarkamel) December 04, 2012

https://twitter.com/tabulagaza/status/276011650971234304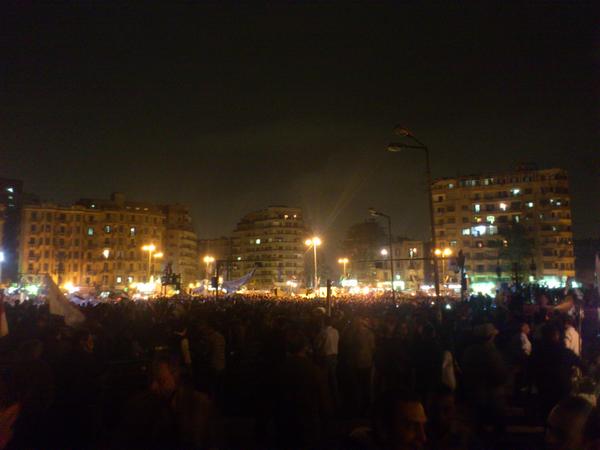 Assiut:
https://twitter.com/Egyptocracy/status/276041772419919872