There's a lot of people holding RIP #59 and wearing Javon Belcher jerseys..Did you ppl forget that he shot and killed his gf moments befor?

—
Tyler Collard (@T_Collard) December 02, 2012
Welcome to athlete worship run amok. As Twitchy has reported all weekend, the coverage of Kansas City Chief star Jovan Belcher's murder/suicide has been marred by moral equivalence and sympathy for the athlete, who reportedly killed his girlfriend (and mother of his two-month-old baby) before turning the gun on himself. While the team made a token effort to honor domestic violence victims at its game today against the Carolina Panthers, fans embarrassed themselves by showing off "RIP #59″ signs and deifying Belcher.
Um. http://t.co/uZFNuLWr—
GOP Fashionista (@GOPfashionista) December 02, 2012
instagr.am/p/SvV_TrAKgf/ heavy on my mind today RIP Jovan 12/1/12 #belcher #59 #jovan #jovanbelcher #kc #kansascity #chiefs—
Stephanie Boccuzzo (@babyphat4690) December 02, 2012
Belcher's locker before the game #59 #RIP http://t.co/JFiRUDrv—
Phillip Infranca (@P_Infranca93) December 02, 2012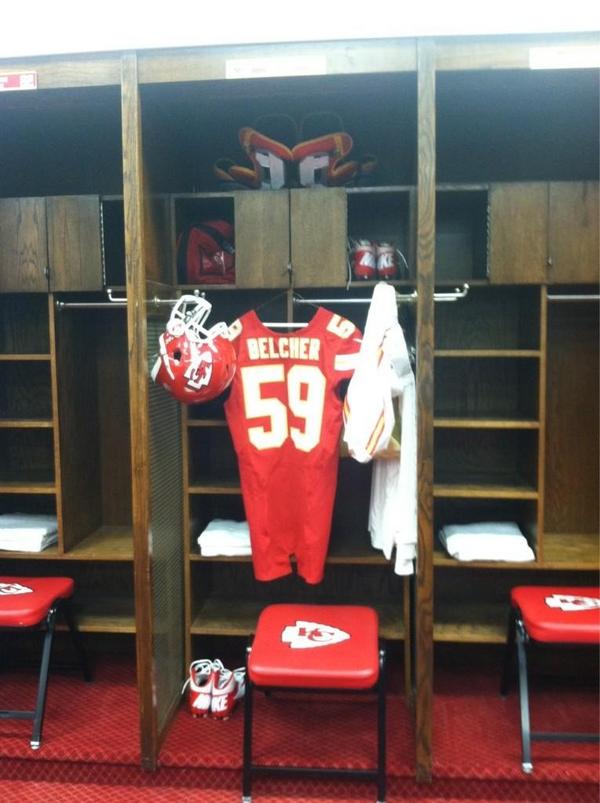 Using this Kansas City Chiefs Cup in memory of my cousin #JovanBelcher #59 #RIP #RIP.K we love yall! :'( instagr.am/p/SwAJlWtORB/—
MyDayIsDecember4th (@BKLYN_KINGson) December 02, 2012
Touchdown! #DothisforBelcher #Rip #59—
Kaitlyn Jennings (@kaitjennings08) December 02, 2012
I can only imagine how hard it will be for any Chief player to play today. Very tragic event for all. RIP Jovan Belcher, never forgotten #59—
Vince Murphy (@Murphh7) December 02, 2012
A Twitter user at the game noted that Chiefs players kneeled in the end zone — and the purpose was ambiguous enough that at least a few clear-headed fans in attendance expressed their dismay.
"@skipoliva: @PaulD_Anderson What's the crowd like today?" Business as usual. Heard a few boos when Chiefs' players took a knee in end zone.—
Paul Anderson, Esq. (@PaulD_Anderson) December 02, 2012
All the Chiefs took a knee in the end zone. http://t.co/ekNYMJ0F—
Paul Anderson, Esq. (@PaulD_Anderson) December 02, 2012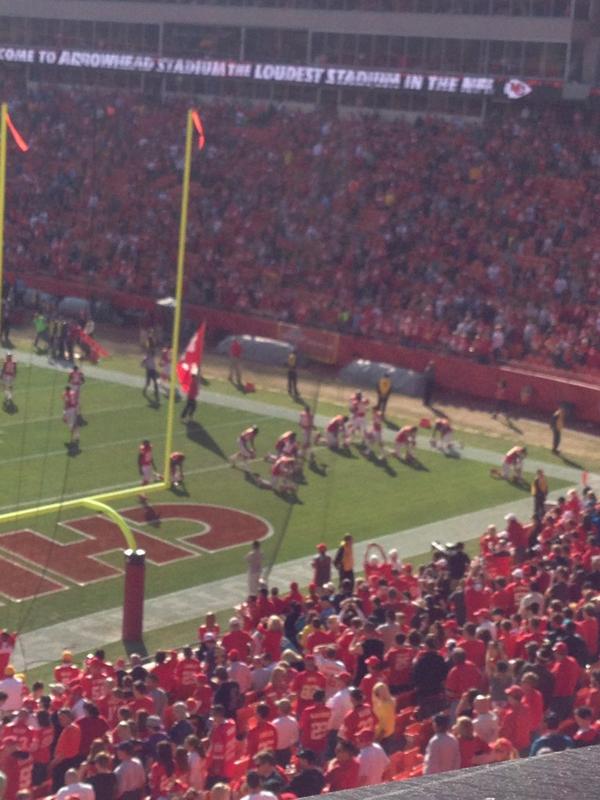 Thankfully, not everyone was emptying their Kleenex boxes over Belcher:
So sick of seeing rip #59 on twitter and facebook. Rip Kassandra, no love or sympathy for a murderer no matter how nice beforehand—
Josh Hall (@JHallKC) December 02, 2012
KC fans: Maybe don't hold #59 signs. Zoe isn't an orphan because of a car wreck. Her father murdered her mother and then killed himself.—
Ryan Standefer (@rstandefer) December 02, 2012
I understand if you were close to the guy, but dont go saying "RIP #59". He killed his girlfriend… What has this world come to—
Colton Sullens (@ColtonSullens) December 02, 2012
The images from the chiefs game are an embarrassment to sports fans, really RIP 59 and "tragic loss #59" signs? He.murdered.his.wife.—
mac harris (@macwharris) December 02, 2012
Remember the real victims:
I will never forget about you. My best friend, my Childers godmother. MY SOUL SISTER! ILY Kasandra Michelle Perkins. http://t.co/i2J47lF0—
BaddBlasian Inc. (@MoniBaddBlasian) December 02, 2012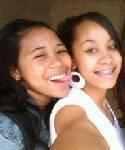 RIP Kasandra Michelle Perkins—
Rhoda Fordjour (@RhodaFordjour) December 02, 2012
May your soul rest in peace Kasandra Perkins. #RIP—
lona michelle (@lona_michelle) December 02, 2012
***
Related:
Kansas City Chief Jovan Belcher reportedly shot his girlfriend then committed suicide
Eek: Kansas City Chiefs' Twitter account tweets 'Panther crunch' photo in wake of tragic shooting
'Jovan Belcher' Twitter account raising money for his daughter is reportedly a fake