Protestors attacking Muslim Brotherhood HQ in Mansoura in absence of police and security forces

—
(@Ikhwanweb) November 27, 2012
Anti-Brotherhood and anti-Morsi protesters, emboldened by large numbers and belief in their cause, have set fire to the Muslim Brotherhood's headquarters in Mansoura.
Muslim Brotherhood headquarters Is burning in Mansoura. #27Nov—
النينجاⒶ (@Adham96_AShraF) November 27, 2012
So far, no injuries have been reported there.
Correspondent: the burning of the headquarters of Freedom and Justice (Muslim Brotherhood) party in Mansoura no reports of injuries #Egypt—
(@ColorMeRed) November 27, 2012
Mansoura is not the only place where Muslim Brotherhood buildings are at risk:
Several injured during attacks on Muslim Brotherhood HQ in Mahala and Alexandria, as protests against president's decree continue—
(@Ikhwanweb) November 27, 2012
Here we go: Al Arabiya correspondent reports an attack on Muslim Brotherhood main HQ in Alexandria and damaging of property
#Egypt #Morsi—
Carina Kamel (@Carina_bn) November 27, 2012
Muslim Brotherhood in Alexandria ordered all members to evacuate its HQ under attack by angry protestors to avoid violence and bloodshed—
(@Ikhwanweb) November 27, 2012
Over the past several days, there have been similar attacks on Brotherhood headquarters in other Egyptian cities.
Not good MT @oritperlov: @Bassem_Sabry Protesters torch Muslim Brotherhood's HQ in #Alexandria https://t.co/5JsCctxU + https://t.co/Z6Hr9Imx—
Bassem Sabry باسم (@Bassem_Sabry) November 23, 2012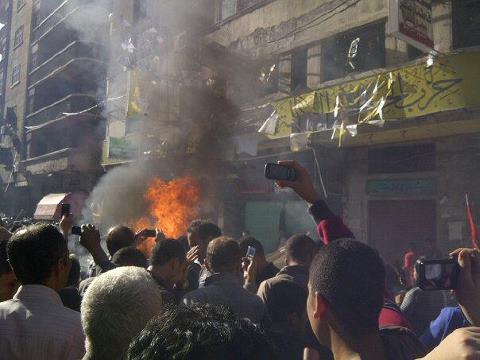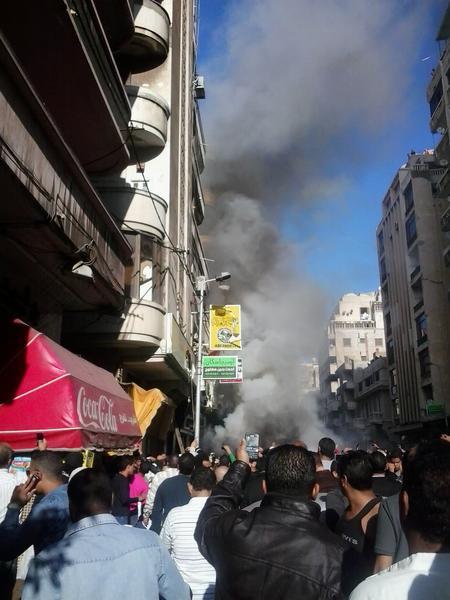 Muslim Brotherhood Political party HQs burnt& vandalized in #Alexandria #Suez #Mansoura #Port_Said @justicentric http://t.co/7wz3PXxr #Egypt—
Ahmad Salama (@Salamaqvist) November 24, 2012