RT @McKaylaMaroney Did I just do the Not Impressed face with the President..? // Yes. http://t.co/4BkKAfaV

—
The White House (@whitehouse) November 17, 2012
As Twitchy reported earlier this week, gymnast McKayla Maroney hinted on Twitter that she had done her now-famous "not impressed" face while visiting President Obama at the White House.
Did she really? Yes, yes she did. But she made the face with the president, not at him.
Although it looks like Obama made his "every day" face.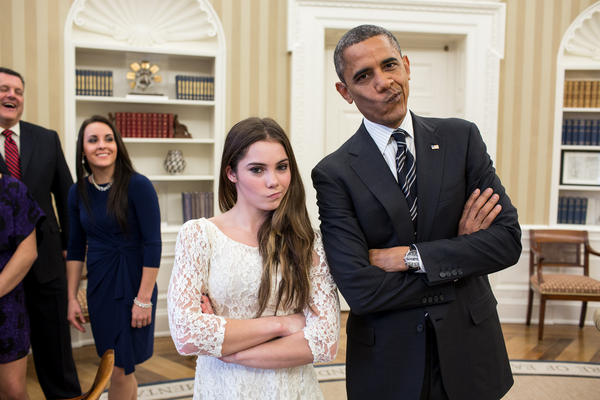 Maroney might not have turned her "not impressed" face on Obama, but there are still plenty of us doing it every single day.