Caught: Hamas radical Islamist LIARS uses photo of dead child from Aleppo, Syria from Oct. & pretends it's from Gaza today. No shame.

—
Joe Cienkowski (@JoeCienkowski) November 15, 2012
Sickening.
http://t.co/iLQGrfHr—
Alqassam Brigades (@AlqassamBrigade) November 15, 2012
During Israel's Operation Pillar of Defense, Al Qassam, Hamas' paramilitary wing, has used its Twitter presence to threaten the IDF and spread anti-Israel lies. Last night, Breitbart.com's Joel Pollak caught another despicable bit of Twitter propaganda from Hamas: a  photo of a dead child in his weeping father's arms.
As Pollak notes, the child did not die in Gaza. The photo appeared in a slideshow on the Syrian conflict in October. Even Hamas sympathizers called out the blatant and stomach-turning lie.
@AlqassamBrigade guys c'mon, that photo is from Syria? A bit of credibility needed surely?—
(@Huxley10) November 15, 2012
@AlqassamBrigade that picture is from Syria and does yr believability no good by you suggesting its from today. The truth is already w you—
FOTO8 (@foto8) November 15, 2012
.@AlqassamBrigade I can't believe I'm saying but this picture is from #Syria, not Gaza. Thank you @Huxley10 for pointing it out.—
Razan Saffour (@RazanSpeaks) November 15, 2012
Yesterday, the IDF noted that it takes measures to minimize harm to civilians.
How does the IDF attempt to minimize harm to Palestinian civilians in #Gaza? Read our answers and then RT: idfblog.com/2012/11/15/how…—
IDF (@IDFSpokesperson) November 15, 2012
Hamas? Not so much.
The reality of life in southern #Israel. RT and spread the truth. #IsraelUnderFire http://t.co/3q6gdgRP—
IDF (@IDFSpokesperson) November 15, 2012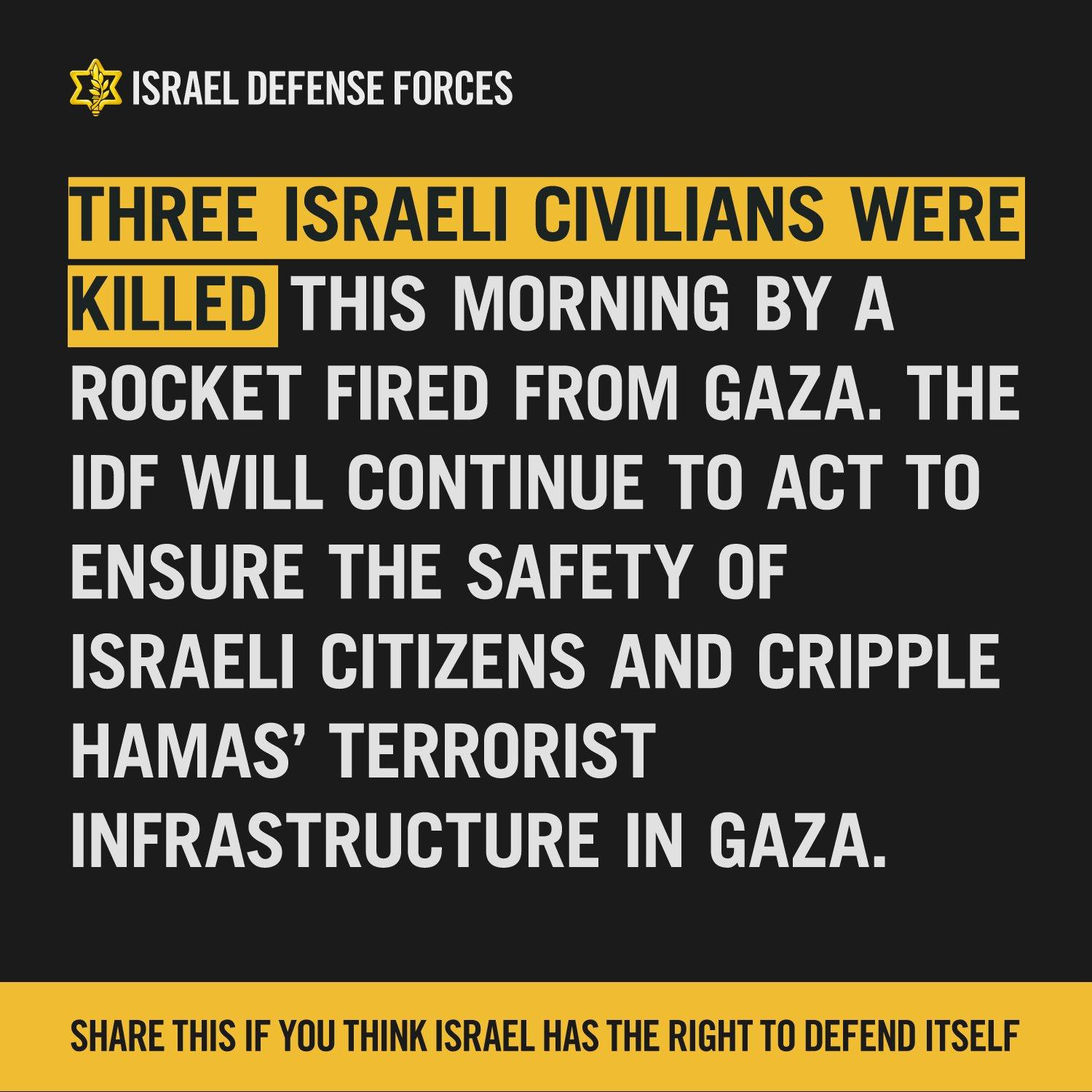 Good morning to our friends in #America. While you were sleeping, 3 Israelis were killed when a rocket hit their house.—
IDF (@IDFSpokesperson) November 15, 2012
Update:
More propaganda distributed by the useful idiots at the BBC.
So far as I can tell, this entire Gaza clip from the BBC is Palestinians faking being wounded. bit.ly/UIg0ks—
Noah Pollak (@NoahPollak) November 15, 2012
Israellycool reports on a BBC clip featuring a supposedly injured Gazan who makes a "miraculous" recovery later in the video. Visit Israellycool to watch the "Pallywood" clip of the day.