FOX just gave #Pelosi the highest complement. They called her a Republican (mistakenly). http://t.co/6fz6Si5j

—
NowThis News (@nowthisnews) November 14, 2012
As Fox News awaited Nancy Pelosi's announcement about the snooze-y news that she'll remain House minority leader, the network's chyron mistakenly identified her as a California Republican. Oops: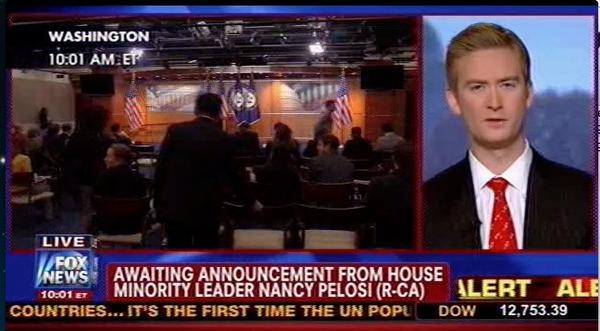 But Fox wasn't alone. As Twitchy reported earlier, Pelosi excitedly announced that she'd won the Speaker's gavel back. Does Pelosi think she's a Republican too?
Sorry, doll. Dream on. The GOP still has control of the House.
Mockery from the Twitterverse and video here.