Earlier today, corruptocrat Attorney General Eric Holder told a group of University of Baltimore law students that he may not be sticking around for another term:
"That's something that I'm in the process now of trying to determine," Holder said.
Holder says he needs to sit down with his family and President Obama to see if he wants to continue on the job.
"Do I have gas left in the tank? It's been an interesting and tough four years, so I really just don't know," Holder told students.
You can watch the video here.
Conservatives are hoping as hard as they can that he decides to resign:
A few people think Holder might step down because he has higher aspirations: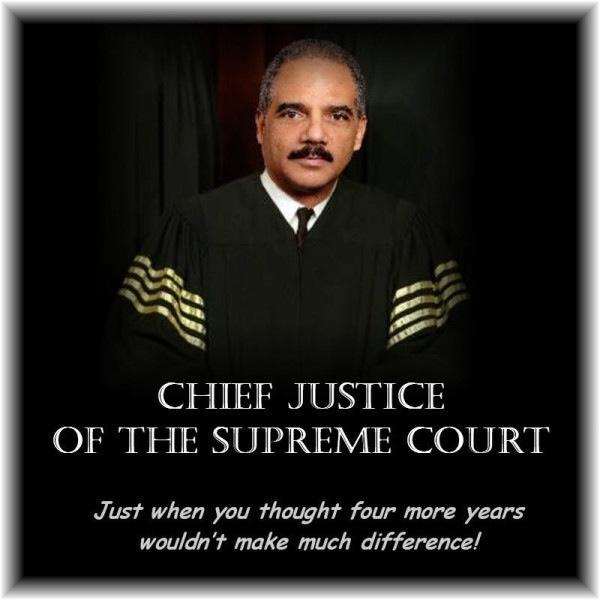 Please no.
But if Holder leaves, that opens him up to well-deserved prosecution:
Now that would be justice.