Oh, for the love of everything ever! This is what happens when women vote with their lady parts, not their lady smarts.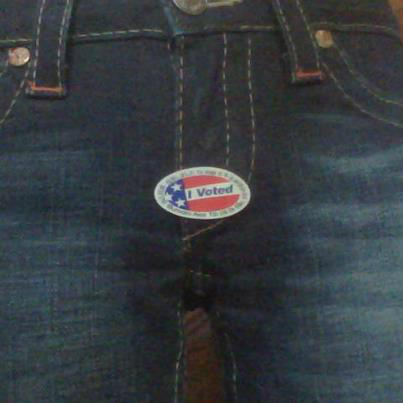 Liberal women aren't just swooning over President Obama's victory — they claim their vaginas, uteri and ovaries are expressing gratitude and relief now that they're in the oh-so-capable hands of President Lady Parts.
You've come a long way, baby!
Er … try cotton panties instead of synthetic. Bonus: they chafe a lot less than an Obama presidency.
Yes, because as we all know, our rights come from our lord and savior Obama.
But it's not just a slew of vagina monologues. Other liberal "lady parts" joined in the celebratory sighing.
Some femme-a-gogues even believe their biological clocks run on Obama time.
T. M. I.