Long lines this morning at my little republican heavy #PA precinct. Good sign... :)

—
Patrick (@BigPatF28) November 06, 2012
Even before the polls opened across the nation this morning, citizens began reporting long lines of enthusiastic voters. Some noted unusually high turnout in majority Republican areas.
Early voting lines in Oviedo, Florida are huge (heavy Republican county). #election2012 #romney #mitt #romneyryan #hope http://t.co/ldj6mqe2—
Stephen Smith (@OrlandoRecruit) November 06, 2012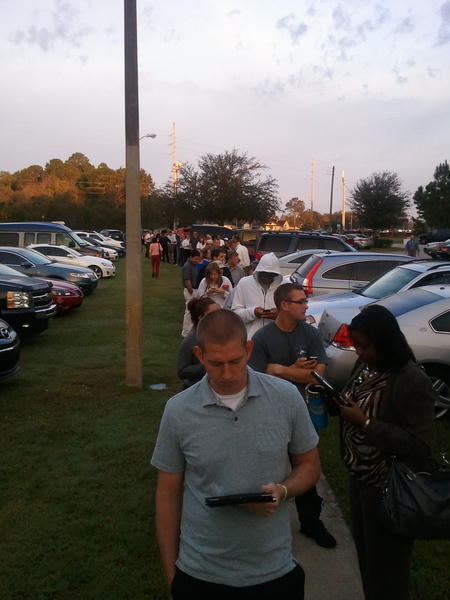 Good sign in Fl. 250 plus in line to vote at 90% republican prec. Normal line 50 http://t.co/Lg4Uqu7o—
Bruce Christmas (@brucechristmas) November 06, 2012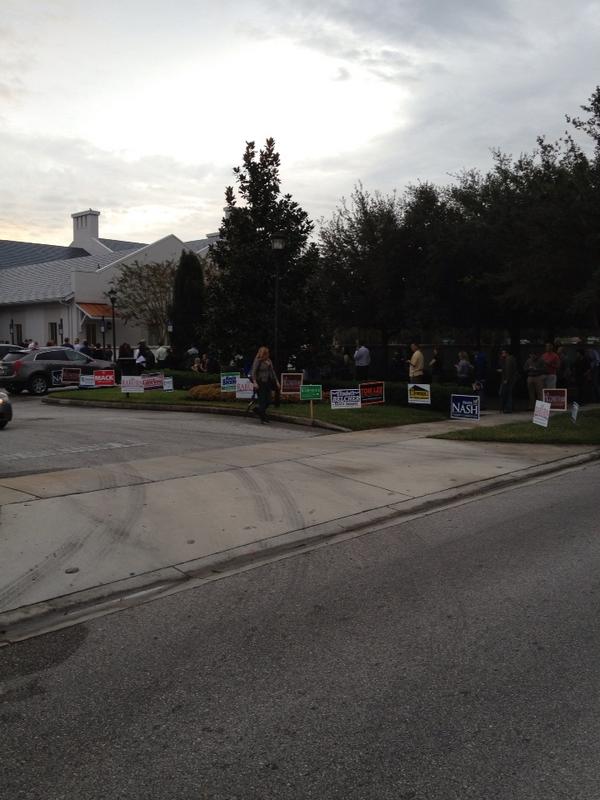 Good sign…long lines in my strongly Republican precinct! Vote @MittRomney @conniemackIV, @billposey http://t.co/XHcgEopH—
Mike Haridopolos (@MikeHaridopolos) November 06, 2012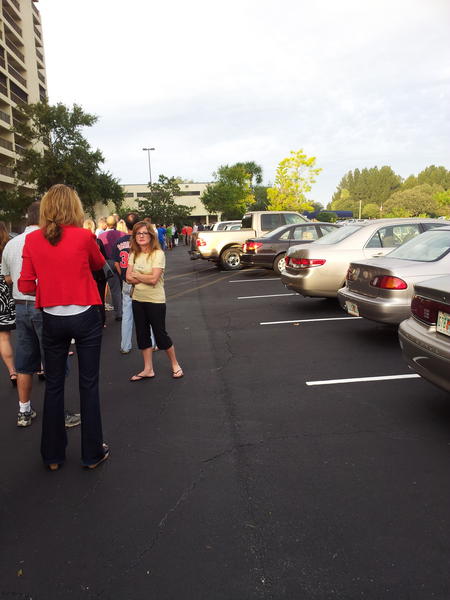 @jamiedupree Long lines in heavy republican district Seminole County Florida. 1 hour + line. No lack of enthusiasm. http://t.co/bP8GUAzL—
Darren Frost (@JDarrenFrost) November 06, 2012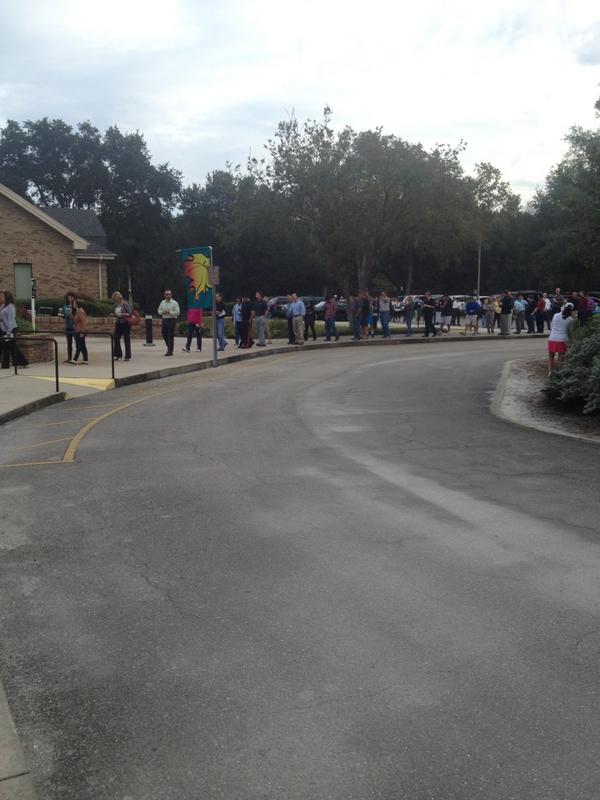 Long lines at several Hard Republican precincts in District 103 today! Good sign for mitt! #romney2012—
Manny Diaz Jr. (@VoteMannyDiazJr) November 06, 2012
I'm at a Heavy republican voting district here in Florida… And the lines are crazy long. #romneyRyan2012—
(@Romniac) November 06, 2012
My INDIANAPOLIS polling place was PACKED… and this district is 90+% REPUBLICAN! LONG, LONG, LONG Lines… 30 – 45 minutes. WELL WORTH IT—
Pete Wade (@PeteWadeinIndy) November 06, 2012
Romney supporters shared pics of fellow citizens braving unusually long lines at the polls.
Huge line to vote at my precinct! Let's go #RomneyRyan2012 !!! #tcot polls open in 15 mins http://t.co/V3tnKcgz—
Amazing Grace (@COTUSinPumps) November 06, 2012
In line voting for Romney Ryan! I had 500 in front of me before the place opened up! http://t.co/UeLPwKZ1—
Jonathan (@RicochetJP) November 06, 2012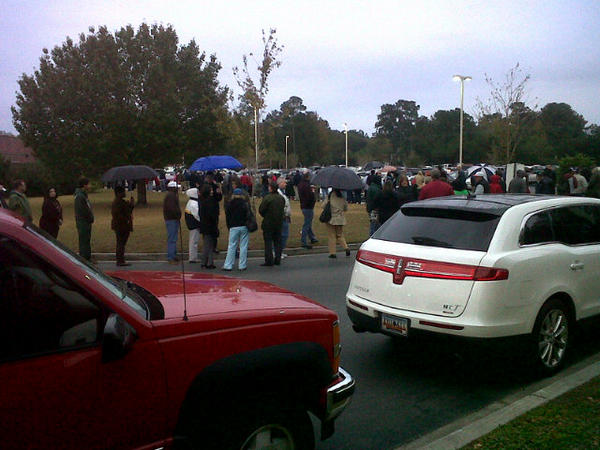 Its 6:45 in the morning and theres already this line to vote #RomneyRyan2012 http://t.co/5l4ejfOX—
Evan Bart (@Evan_Bart) November 06, 2012
6 am lines in Southwest Clay Carmel #voting. Hundreds here as doors opened. #RomneyRyan2012 http://t.co/pVKv5392—
John Benjamin (@JohnABenjamin) November 06, 2012
The voting lines in Moody, AL @ poll opening looked like a major Hollywood movie release. Traffic jam, baby! #Romney http://t.co/yAFoKz5s—
Trav Wilson (@TravWilson001) November 06, 2012
Long line to vote & I got there before they opened! #Vote #RomneyRyan2012 instagr.am/p/RsC38wrZFR/—
LittleMsConservative (@MssConservative) November 06, 2012
In line to cast my vote for #Romney! http://t.co/3v4paaPo—
Amanda Haas (@_amandahaas) November 06, 2012
I am in line to vote. Been doing it here for 17 yrs never seen this many people waiting in line. #RomneyRyan2012 http://t.co/u1m6rZRQ—
Brad Powell (@BradPowell4) November 06, 2012