Long lines this morning at my little republican heavy #PA precinct. Good sign... :)

—
Patrick (@BigPatF28) November 06, 2012
Even before the polls opened across the nation this morning, citizens began reporting long lines of enthusiastic voters. Some noted unusually high turnout in majority Republican areas.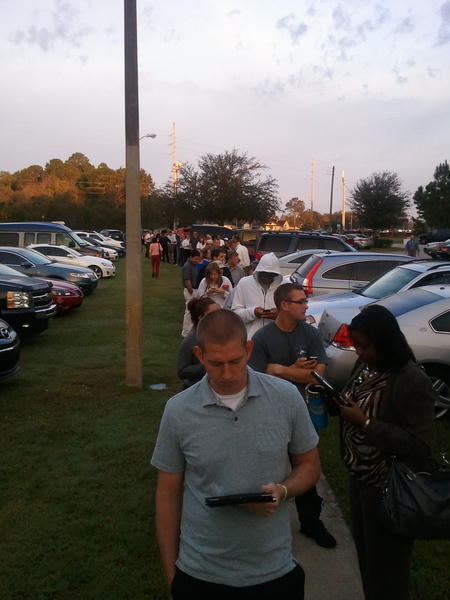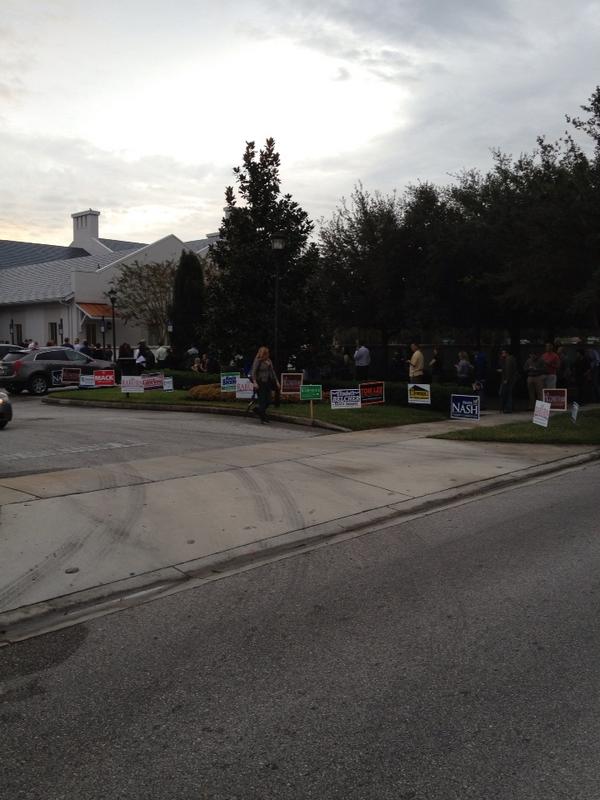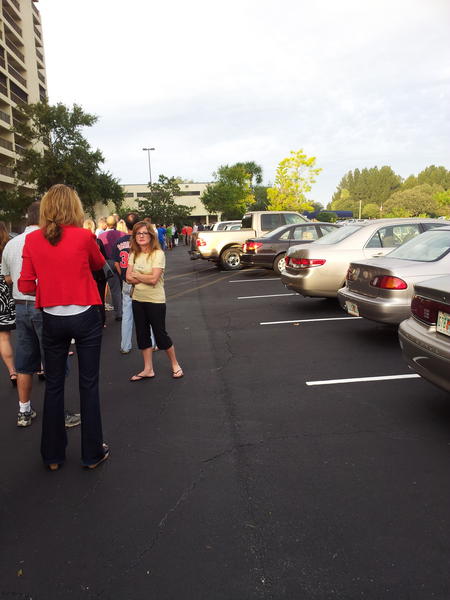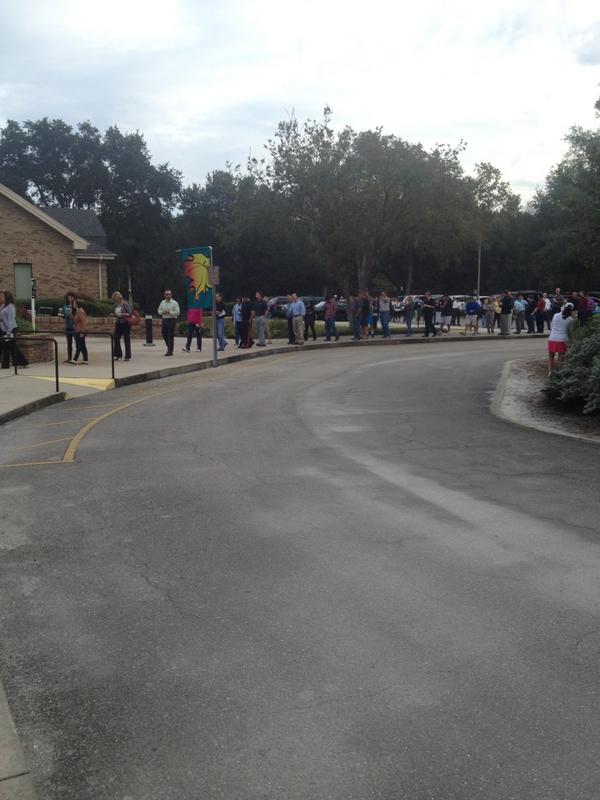 Romney supporters shared pics of fellow citizens braving unusually long lines at the polls.