That was the scene in Virginia last night. Here is a bit more from the plane.
From the airplane window, Romney's last rally of the night in VA. http://t.co/DBbIOfnq

— Ari Shapiro (@arishapiro) November 5, 2012
And today? Crowds formed hours in advance, and up to 10,000 are expected in Fairfax later today.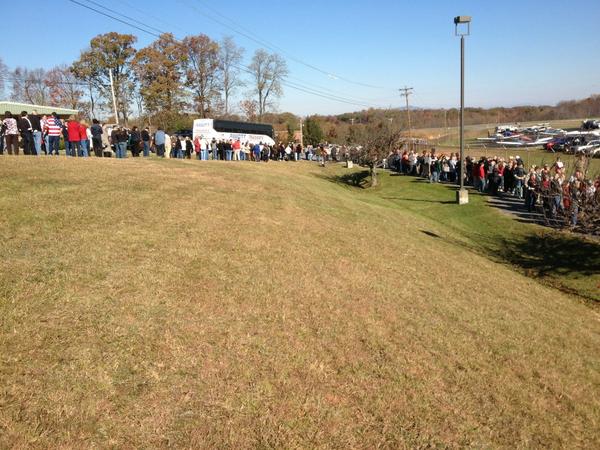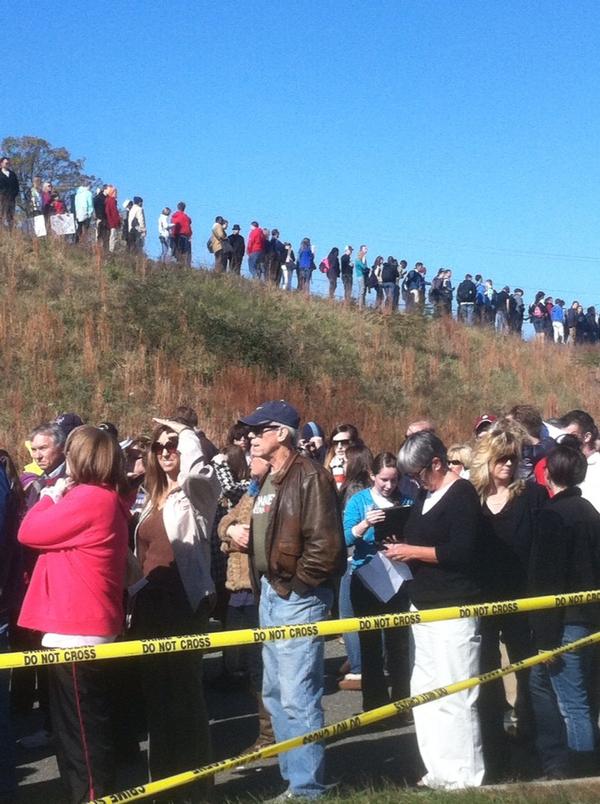 First stop, Lynchburg!
These great kids are fired up and ready to go!
As are the rest of the supporters in the huge and enthusiastic crowd.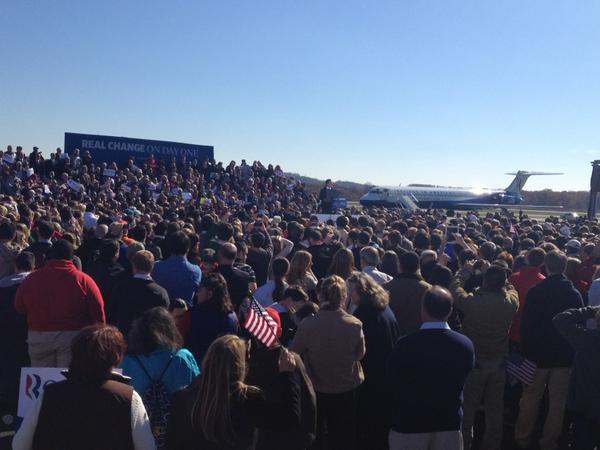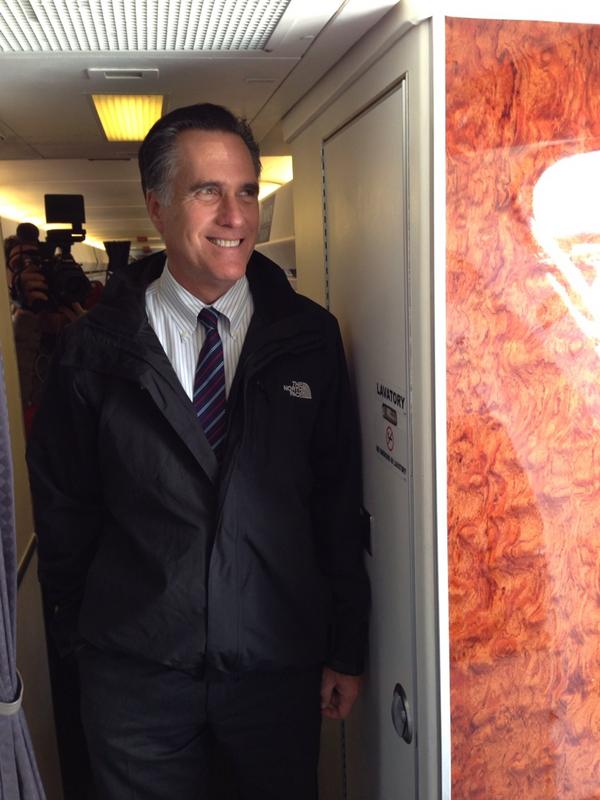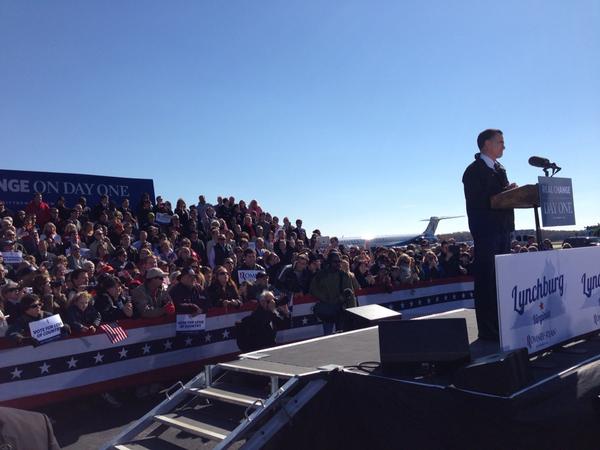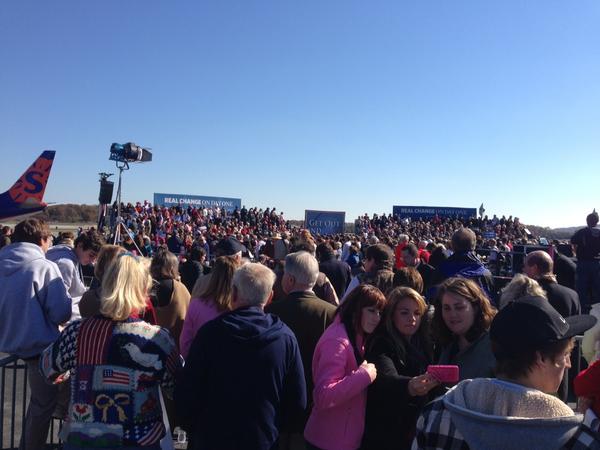 Yes, you can, Virginia!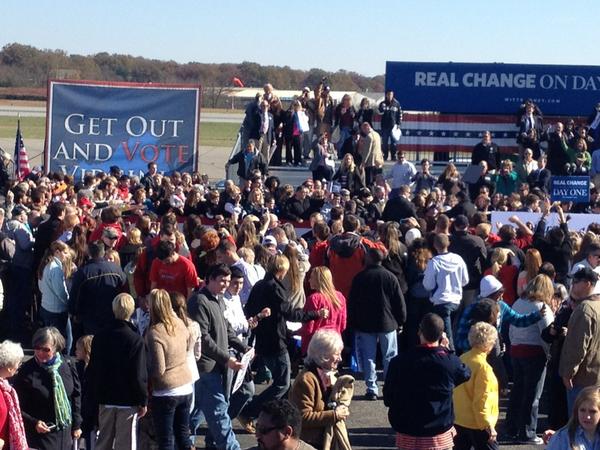 Romney is now heading to Fairfax, Va.
The crowd is already showing itself to be massive. They had to move to a larger venue!
Heh. Biden was given the big, old "Dear John" letter at his rally in Va., today: A whopping 800 showed up.
Mittmentum. It's real.
If these crowds are any indication, this is prescient.
Twitchy will update with more on-scene reports from the Fairfax rally.
***
Romney supporters have the rally venue thoroughly packed!
@megynkelly on line 2 mile long wait to get into #Romney rally Patriot Center Fairfax with my 6yr old daughter!

— Breezy Baby Travel (@breezybabytrvl) November 5, 2012
The crowd is definitely fired up:
The Patriot Center has officially hit crowd capacity:

Awesome.
Even those who weren't able to get into the Patriot Center are still thrilled to be a part of Mittmentum:
Kids are getting in on the excitement, too: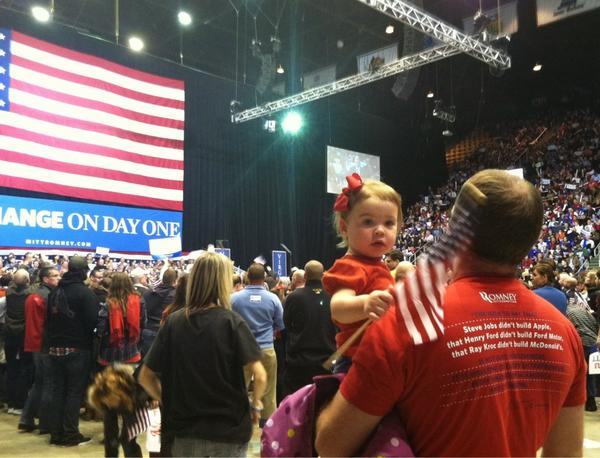 Wonderful.
Ann Romney asks the Fairfax, VA crowd: "Are we going to be neighbors soon?"

— Sarah Huisenga (@SarahHuisenga) November 5, 2012
Yes!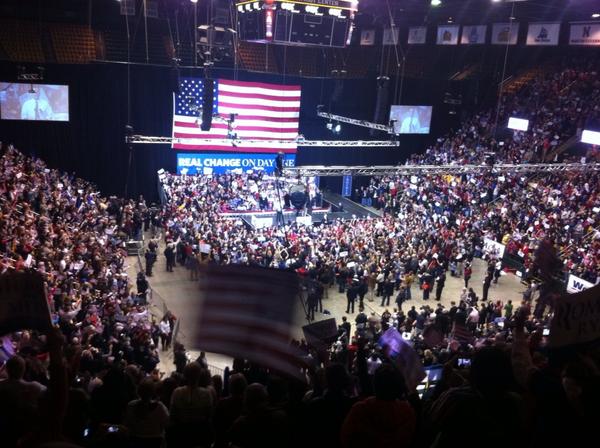 We can feel it from here. Wow!
That is the kind of change Americans are looking for.