My son Parker on the trail in CO can't handle the embarrassment of hearing a funny story about himself pic.twitter.com/MPzzWHbJ

— Craig Romney (@CraigRomney) November 5, 2012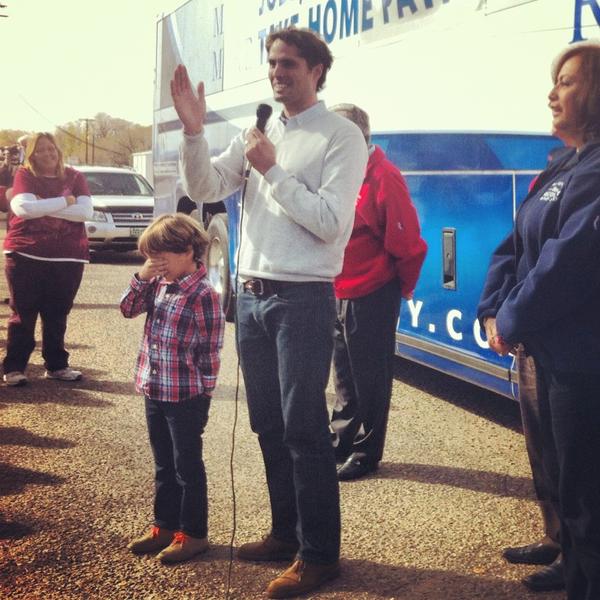 The funny story? Parker is a huge fan of his grandpa, Mitt.
Adorable! And these Twitter users agree, including HuffPo's Elise Foley. Parker is a uniter!
Sorry, Parker, but that is a daddy's job: Embarrassing our children is what parents do. It's one of the benefits! But, no worries: Grandpa will be there with another huge and love-filled hug.