Crowd count for Biden, Kaine, Warner and Webb in Sterling, Va., is 800, fire marshal says.

—
Jennifer Epstein (@jeneps) November 05, 2012
Oh, my! As Twitchy reported, Biden has been flopping up a storm at rallies. It seems that voters are just not that into him, or his boss.
Today was the saddest "Dear John" rally yet, according to reporters on the scene.
Loudon County fire marshal says 800 people here in Sterling, VA for Biden's event—
Arlette Saenz (@ArletteSaenz) November 05, 2012
Criminy! If there was any more time left, his crowds might dwindle to Fluke-sized "intimate gatherings."
Take a gander at the sad pics. Poor, lonely Joe.
Happy to welcome @joebiden and Dr. Jill Biden to the VA's 10th District with @MarkWarner @timkaine and Senator Webb! http://t.co/ZXUrP9Mu—
Kristin Cabral (@KristinCabral) November 05, 2012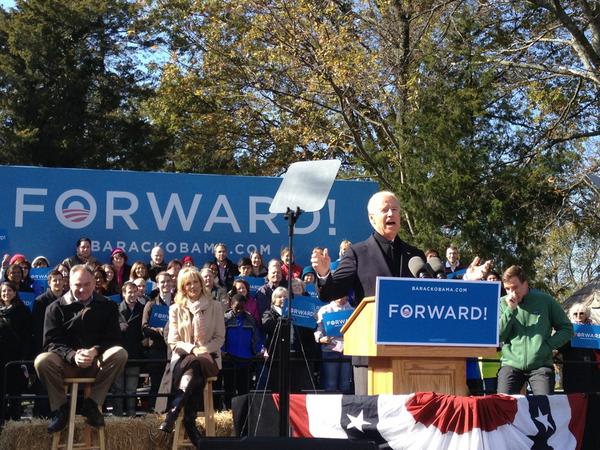 Tim Kaine, or Tom Kaine as Biden says, couldn't even salvage it.
The Bidens, Tim Kaine, Mark Warner and Jim Webb on stage in Virginia http://t.co/NkPHvFjz—
Jennifer Epstein (@jeneps) November 05, 2012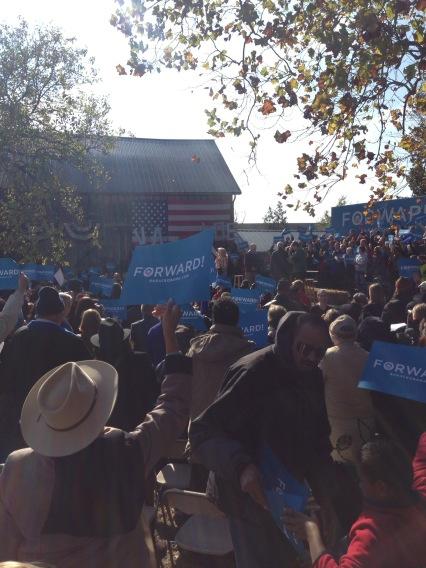 VP Biden rally in Sterling, VA. @timkaine warms up the crowd. http://t.co/UoQoQwLn—
Richard Jordan (@JordanNBCDC) November 05, 2012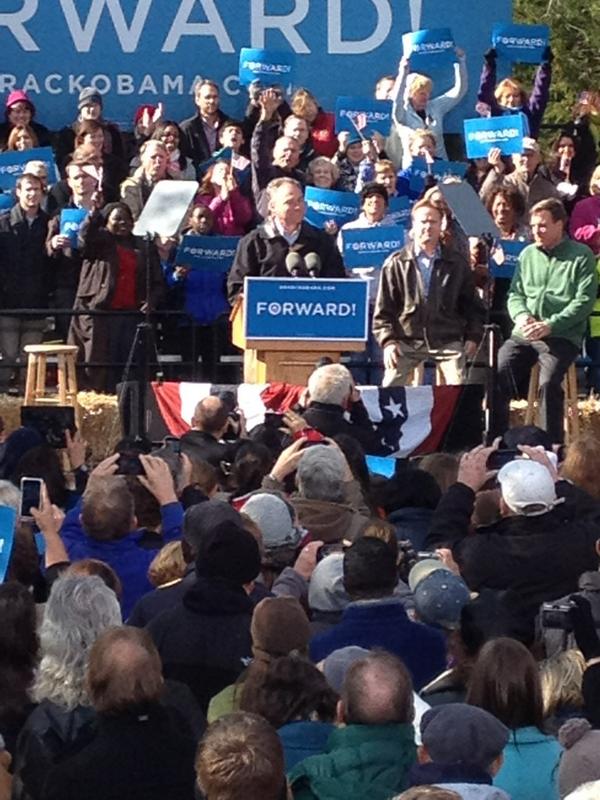 RT @ArletteSaenz: Biden in Sterling, VA: I'm here to ask Virginia please give us your vote—
Mike Steidl (@Islandmike13) November 05, 2012
All 800 of you!
Oh, Joe. It's not us, it's you.
Update:  Biden bravely ran away from his humiliation.
Biden finishes second to last campaign event in record time: clocking about a 20 minute @ Claude Moore Park instagr.am/p/RqCsKYGw3F/—
Rodney Hawkins (@Rodney_CBSNJ) November 05, 2012
Gee, we wonder why? Heh.