Eric Draper photo: Gov with his grandson Parker. http://t.co/dBAamhPk

—
Mitt's Body Man (@dgjackson) November 04, 2012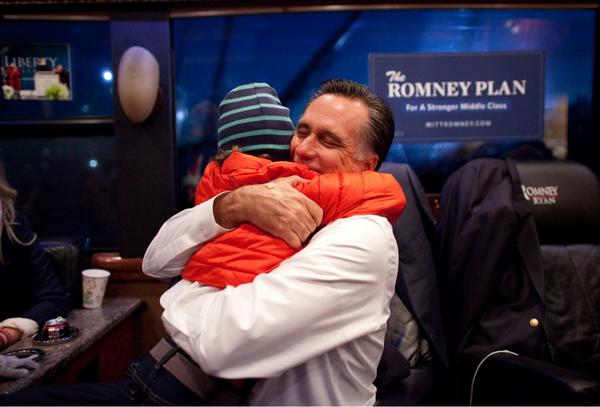 The love in this family is palpable and touches everyone who is lucky enough to witness it. Thanks to Mitt's body man, Twitter users can see the love, captured on film.
And they can't get enough of this beautiful and touching photo of Mitt Romney with his grandson Parker.
A picture is worth a thousand words, and it can also show beautiful, true and priceless love.
Thank you for sharing, Team Romney. A joy!