RT @ZacMoffatt: PHOTO: Cleveland Rocks for @MittRomney Ohio is #RomneyRyan2012 Country! #tcot http://t.co/3jQcTYRO

—
Mitt's Body Man (@dgjackson) November 04, 2012
Mitt Romney was greeted by another massive crowd in Cleveland today. Here are some scenes from the event:

Romney Rally Cleveland. http://t.co/k7z3Fcep—
Jim Heath (@JimHeath10TV) November 04, 2012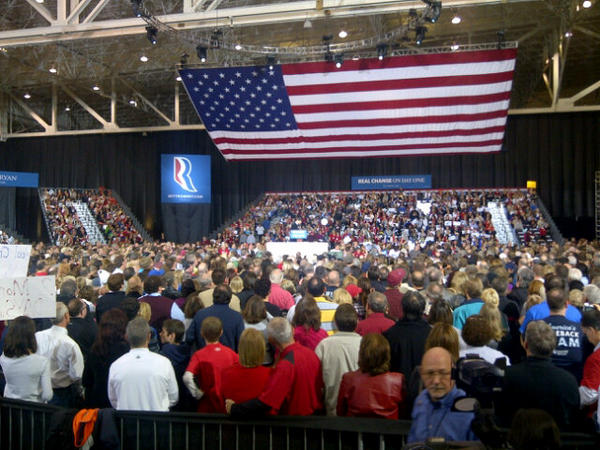 PIC: Thousands rally alongside @MittRomney in Cleveland, #Ohio for a fresh start & better days ahead http://t.co/64ZZgqUk—
Christopher Maloney (@CHRISMAL0NEY) November 04, 2012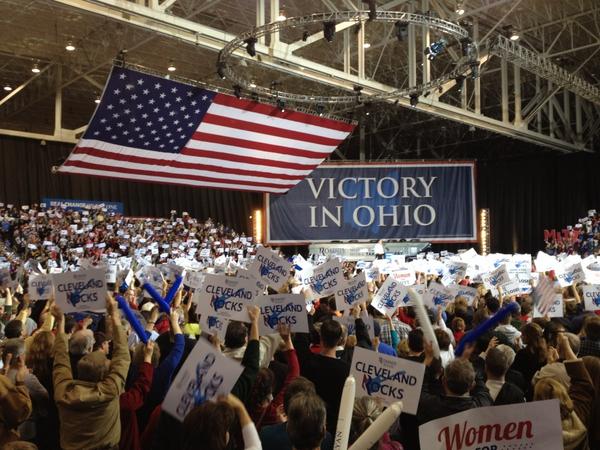 Bear in mind that Cleveland is not the easiest place for Republicans to draw large crowds.
Just returned from the Romney rally here in heavily Democratic Cleveland Ohio… Big Turnout….Hummmmm!—
Gordon W Gray (@GW_Gray) November 04, 2012
Cleveland Romney rally is packed!—
kandi collins (@kandibar2011) November 04, 2012
Went to Romney rally in Cleveland today that was a good shot in the arm.—
Politician Paul (@PoliticianPaul) November 04, 2012
@dgjackson @ZacMoffatt @MittRomney Isn't Cleveland where 200 turned out for the BHO rally with Stevie Wonder? Just sayin'—
Barbara R (@PeriwinkleDsgns) November 04, 2012