Poser of the United States dons Top Gun jacket huffingtonpost.com/2012/11/01/oba… ==> Photo-op prez michellemalkin.com/2012/11/02/pos…

—
Michelle Malkin (@michellemalkin) November 02, 2012
Just call him Iceman.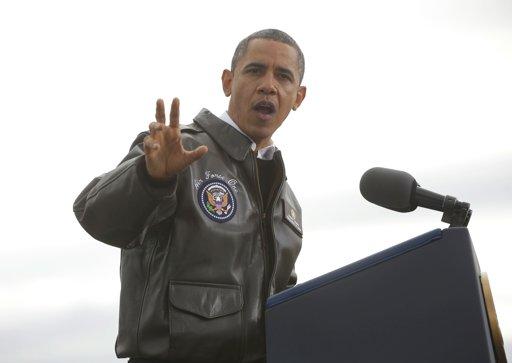 No doubt finding it increasingly difficult to be taken seriously, President Obama is trying to win the nation's respect by donning a bomber jacket. But conservatives aren't feeling the macho act:
Nah. Consistency isn't exactly the Left's strong suit.
We'd go to the photo of Obama in the Benghazi situation room, but there isn't one.
And the threads are unraveling.