President's motorcade drives past signs: "tell the truth about Benghazi" & "worse than Watergate" "you let them die" http://t.co/qBpxtvFE

—
Ed Henry (@edhenryTV) November 02, 2012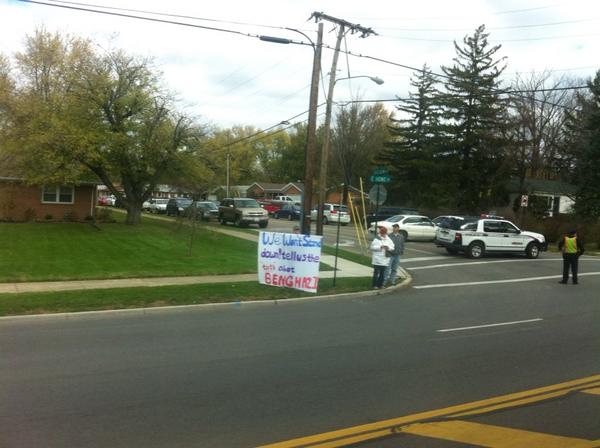 Regardless of next week's election outcome, Barack Obama will never escape the specter of Benghazigate. We won't let him.
***
Update:
It looks like there may be more to come:
Let's hope so!