Biked past the shuttle bus stops in downtown Brooklyn this am and it was teetering on Mad-Max style dystopia.

— Christopher Hayes (@chrislhayes) November 1, 2012
Brooklyn-based commuters into Manhattan have a tough road ahead — literally. With the MTA getting back up and running only very gradually, many travelers are relying on the shuttle system. The surging number of shuttle riders has put a heavy strain on city transportation, and today, commuters are being greeted by long, long lines.
And the results are pretty amazing: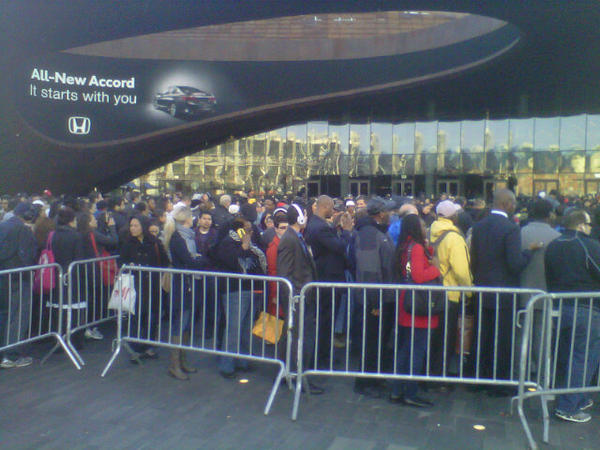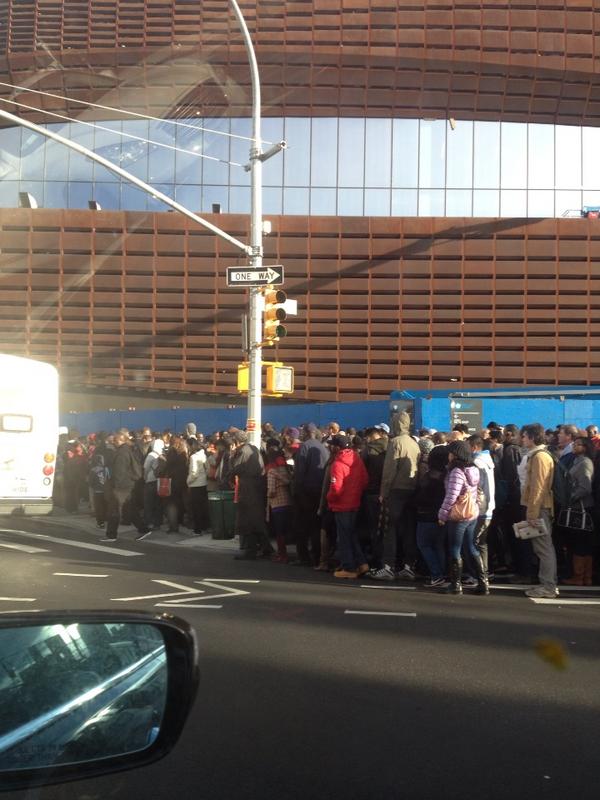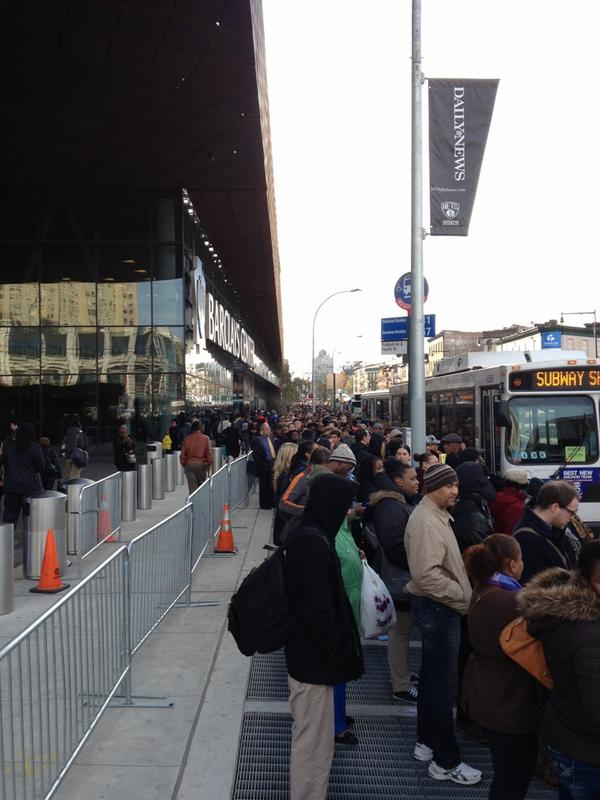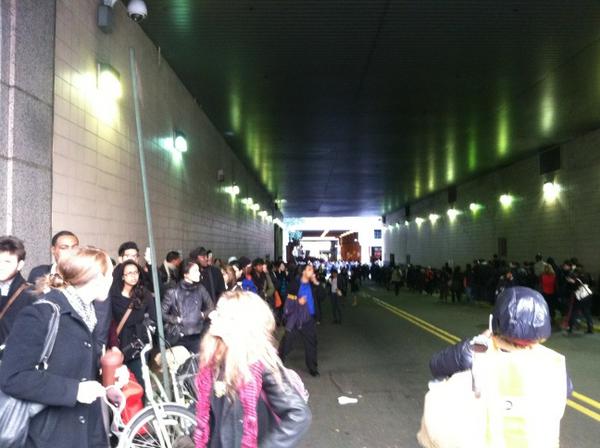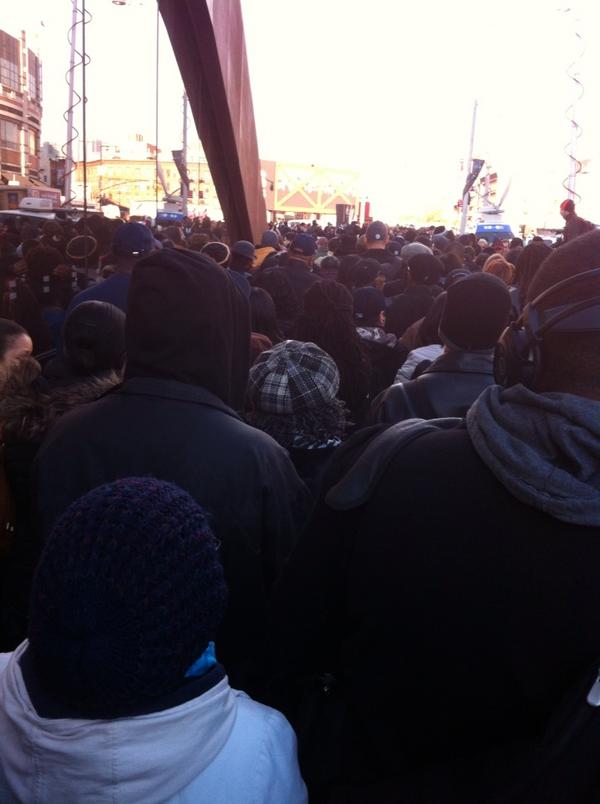 Indeed.