Detroit News front page: Romney closes gap in Michigan http://t.co/tEct3Hqx

—
Kirsten Kukowski (@kakukowski) October 31, 2012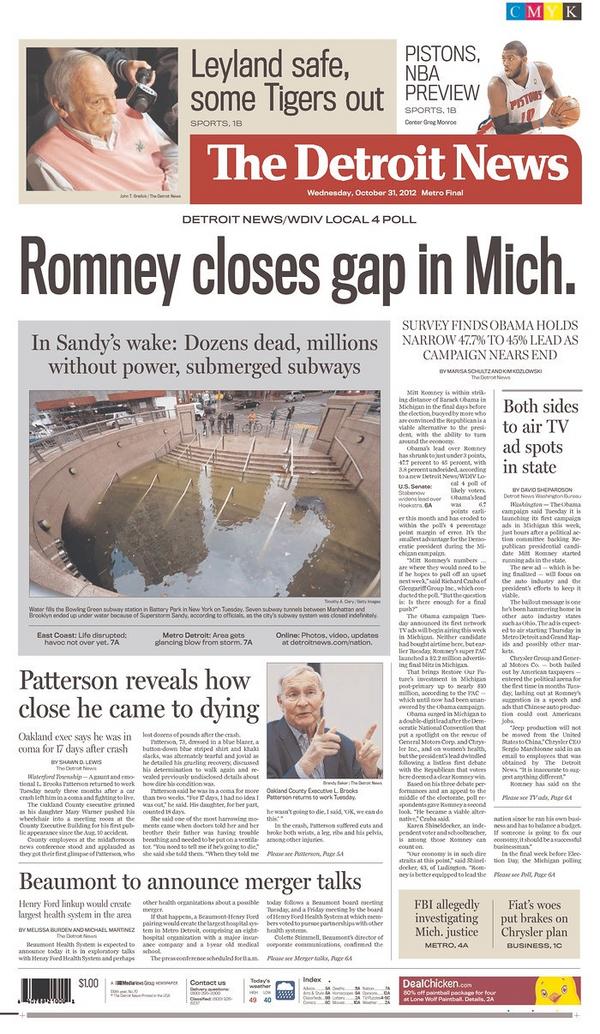 This is what momentum looks like. Mitt Romney is now within three points of President Obama in Michigan, a state Obama won by a wide margin in 2008. Obama leads Romney 47.7 percent to 45 percent among likely voters, according to a Detroit News survey with a four-point margin of error.
Panic time in Chicago!