Anyone else have a binders full of women costume?

—
Brandi A. Ray (@brandiray) October 28, 2012
Oh, sweetie. Bless your precious heart. Your plan to make a splash with your "binders full of women" Halloween costume? Not original.
Romney-obsessed libs have been drooling over the prospect of slutty binder costumes since the day after the second presidential debate. And well before Halloween, progressive protesters traded in their floppy vagina costumes for giant cardboard binders.
Now that Halloween is here, the Binders Full of Womyn Brigade is out in full force. If we weren't laughing so hard, we'd almost feel bad for them. Almost.
I have to admit, I am impressed with the Halloween humor everyone has with my "Binder Full of Women" costume! http://t.co/Uhh8y88A—
Kelly Savage (@savagekellers) October 31, 2012
UGHI I really wish I could have coordinated my 'Binder Full of Women' costume this year. Woulda been awesome. http://t.co/Icb3nVGq—
Jess Burgess (@such_a_messica) October 31, 2012
#picstitch Binders full of women. #Halloween @ Los Angles California instagr.am/p/RdYMlxyis2/—
Pilar Muñoz (@pilarmunoz) October 31, 2012
My best #Halloween costume ever: Super Binder Woman #bindersfullofwomen http://t.co/E9qAbV5Y—
Mary Rouse (@MaryRouse) October 28, 2012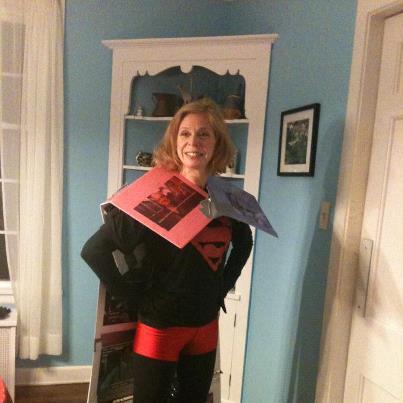 For my 12k tweet I give you my #halloween costume: "50 Shades Of Grey/Haired Women In Mitt Romney's Binder." instagr.am/p/RcvIzdLyHD/—
Nichole Magoon (@nicholemagoon) October 31, 2012
Im pretty much in love with the leopard print binder costume I made for @hallowmeme http://t.co/ZOCvCKs2—
Veronica De Souza (@HeyVeronica) October 26, 2012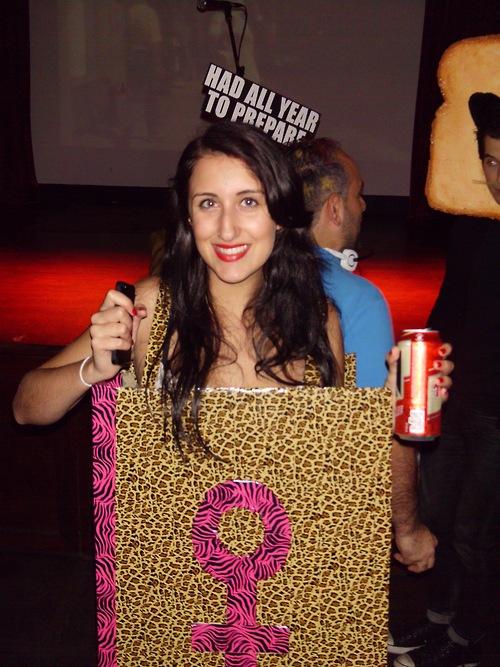 Lmao Kate ♥, Binder Full Of Women #Costume #Binder #Women #CY #FreeDressDay instagr.am/p/RPt9Yuvek0/—
✗♥O ; -ThugLife * (@Forever_xOBrey) October 26, 2012
Others went with the ever popular (and repeatedly debunked) "Romney wants to kill Big Bird" theme.
Mitt Romney kills Big Bird. Not bad since I had no costume at 3pm. instagr.am/p/RRhS3LLuPn/—
Serge Gojkovich (@sgojkovich) October 27, 2012
.@BlGBlRD nice costume! #halloween #bigbird #romney yfrog.com/ke3ukyrdj—
Jason Gooljar (@wfpman) October 31, 2012
Liberal Halloween party in SC: Big Bird in Gitmo. http://t.co/3vQqG90A—
Teresa (@TeresaKopec) October 28, 2012
My friends #halloween #costume #bigbird #romney instagr.am/p/RYJCphhzb9/—
Morgan Rouvelin (@mrouvelin) October 29, 2012
Warning: have your brain bleach handy for this one:
Photo evidence: Slutty Mitt Romney. #YoureWelcomeAmerica http://t.co/cRnAlvEa—
Jack Moore (@BuzzFeedJack) October 28, 2012
Here's a bonus image (OK, the "bonus" part is questionable, so we'll just call it number 13). While not specifically Romney-themed, no roundup of absurd anti-GOP costumes would be complete without walking lady parts. Because, vagina!
Fighting for justice this Halloween! #ladypartsjustice http://t.co/UvsaKe3K—
Kelly Savage (@savagekellers) October 28, 2012
From all of us at Twitchy, have a safe and happy Halloween!