Wow the Battery Park Underpass totally flooded with 12 feet of water. #NYCSubmerged

—
Maine (@mainejbuchanan) October 30, 2012
The Battery Park underpass in lower Manhattan was almost completely submerged by Sandy overnight. The underpass connects the FDR Drive to the West Side Highway.
The floodwater swallowed a New York City Department of Transportation truck.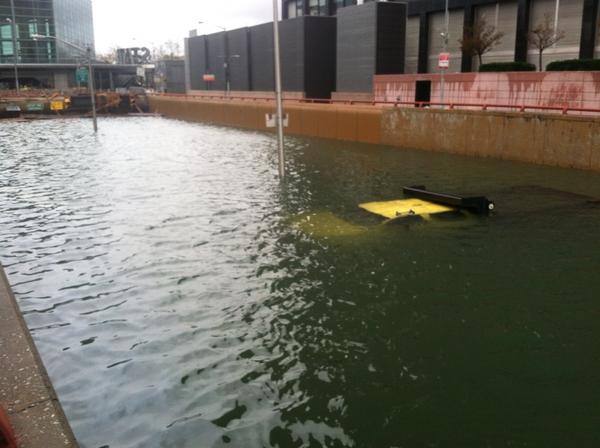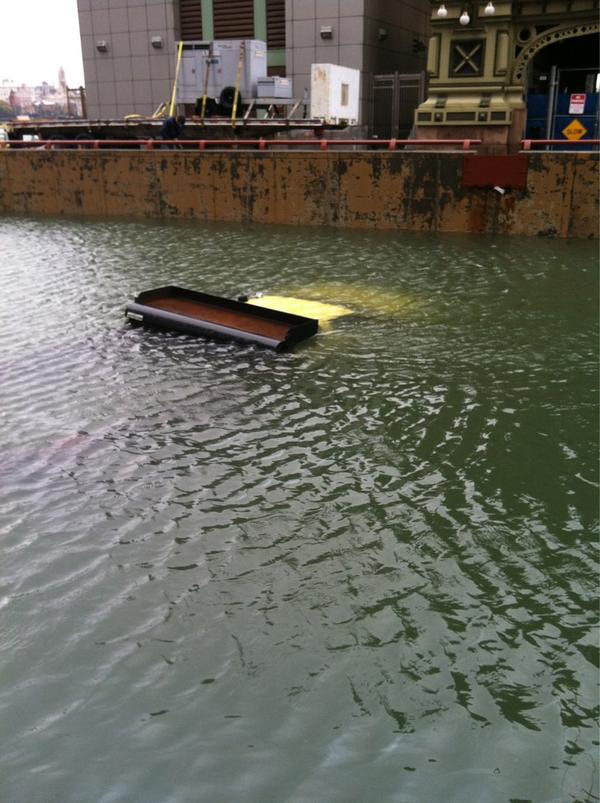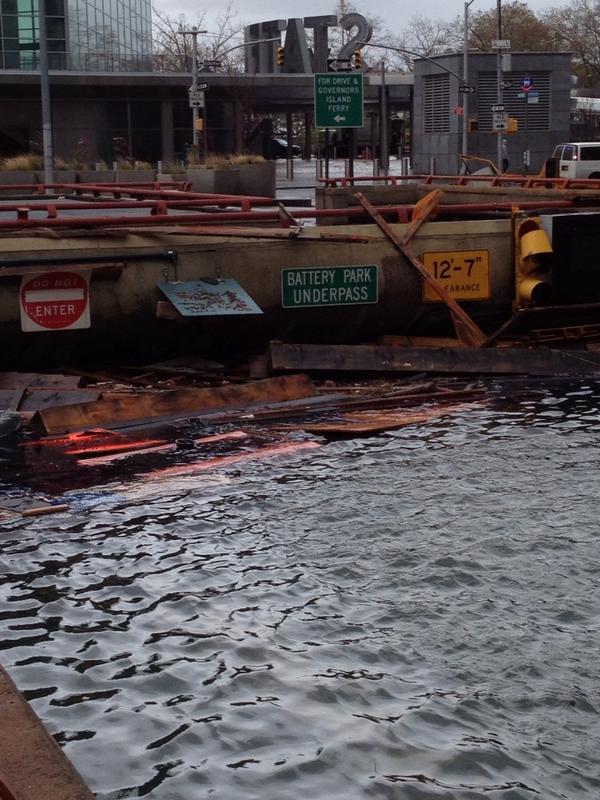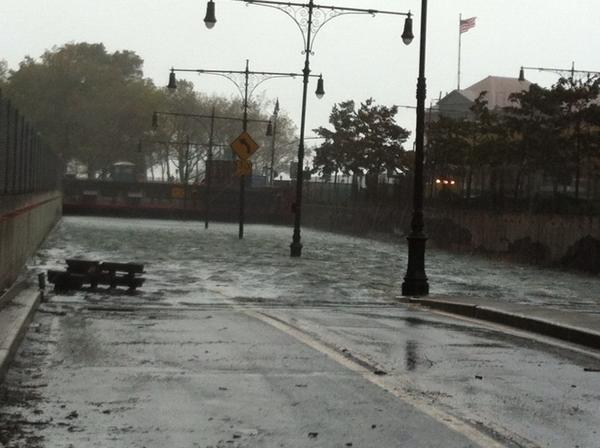 One person on the scene is reporting a strong odor of "oil and gasoline."