!! Des Moines Register front page sums up state of campaign perfectly. #RomneyRyan #CantAfford4More #tcot http://t.co/amwoy9pV

—
Tim Miller (@Timodc) October 25, 2012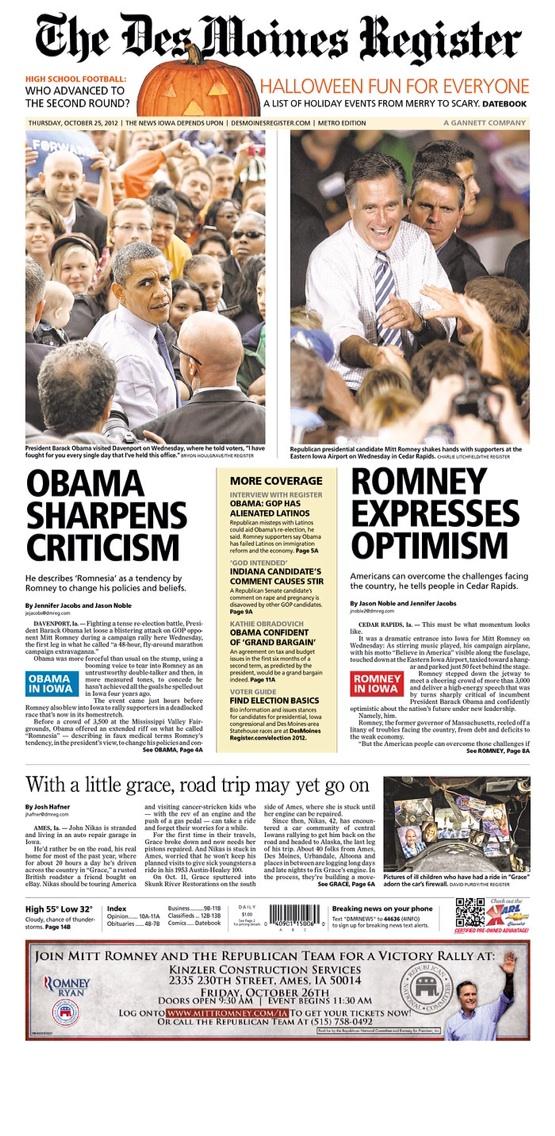 Even without the dueling headlines on the front page of today's Des Moines Register, the pictures are worth a thousand giggles.
Romney smiling and full of optimism and Obama trying out a new variation on his cranky little death stare. Perfect! And perhaps a bit of payback, eh Obama?
The Obama campaign's response from staffer Danny Kanner? "So? We had a block party in Sin City, and the Las Vegas Review-Journal totally covered it!"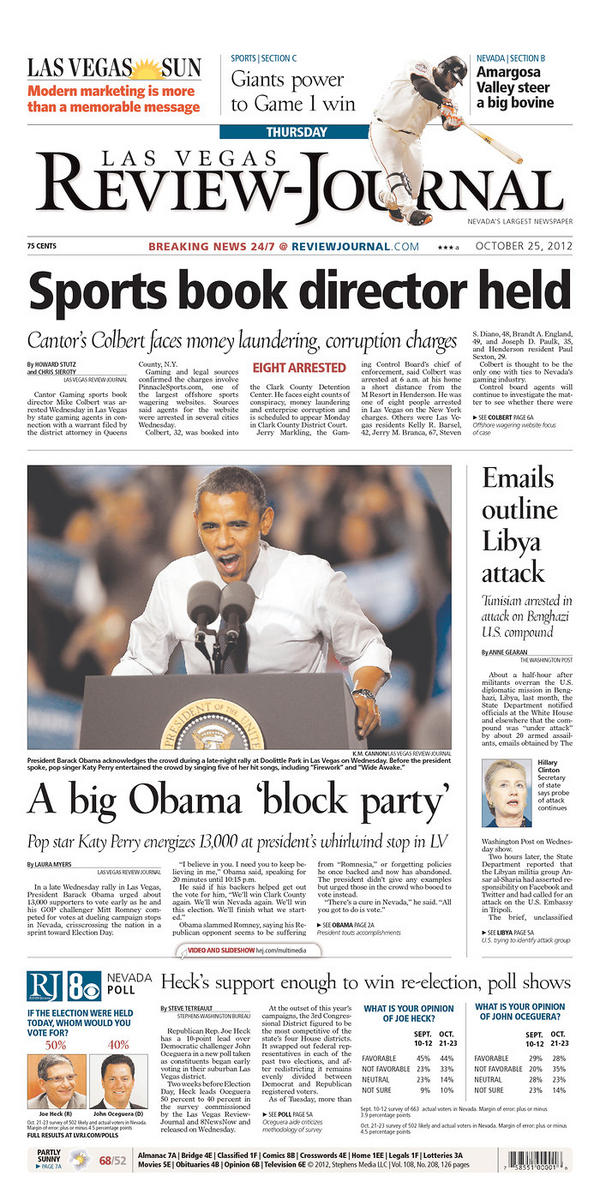 President Vegas.