So cute - Gov says "I get to meet a superhero!" Little girl responds, "I get to meet my hero!" http://t.co/RvuNmw8Q

—
Mitt's Body Man (@dgjackson) October 24, 2012
Via Mitt Romney's "body man," Garrett Jackson, your heartwarming "awwww" moment of the day: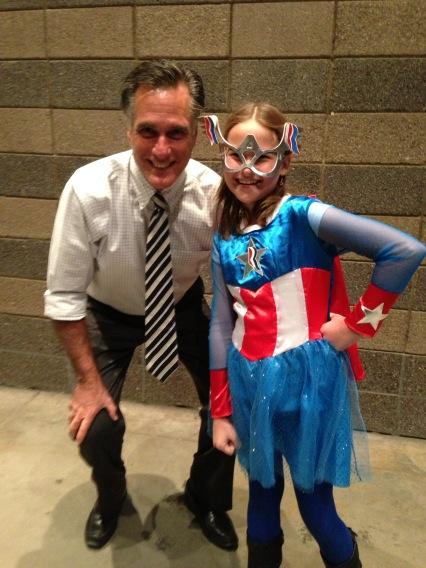 The adorable photo easily put a smile on Twitterers' faces. How could it not?