@SandraFluke I've had a few intimate gatherings in grocery store parking lots myself, but none that embarrassing.

—
David Burge (@iowahawkblog) October 21, 2012
Our sides are continuing to ache this morning! As Twitchy reported yesterday, Sandra "Tool" Fluke held rallies, term used very loosely, in Nevada this weekend. The crowds numbered in the ones! They almost took up an entire parking space! Obama for America doubled-down on the shame by then spinning one of the failed rallies as an "intimate gathering."
But, look! She had a tarp and everything.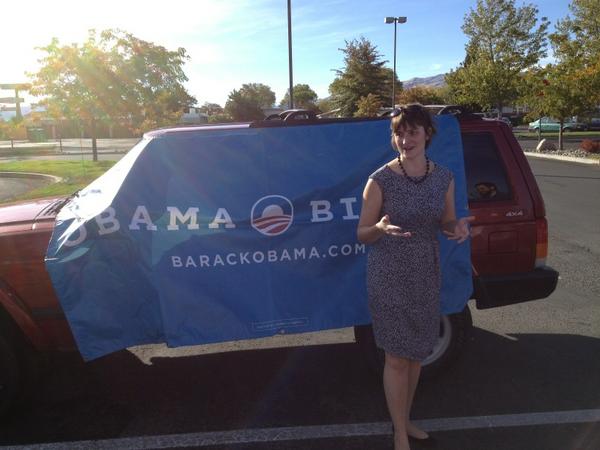 Twitter users also cannot stop slapping their knees and holding their aching sides. Fluke and OFA tears? So delicious.
Gut-busting, and it doesn't stop there. A hilarious hashtag enters the mix, as Twitter users guess what kind of crowd is larger than a Fluke crowd.
Now, more people are mocking her "rallies" than actually attended! More, please, Twitter.