Romney personal aide posts photo from inside the SUV as Mitt & Ann Romney head to debate. https://t.co/tGnGTchg

—
Mark Knoller (@markknoller) October 17, 2012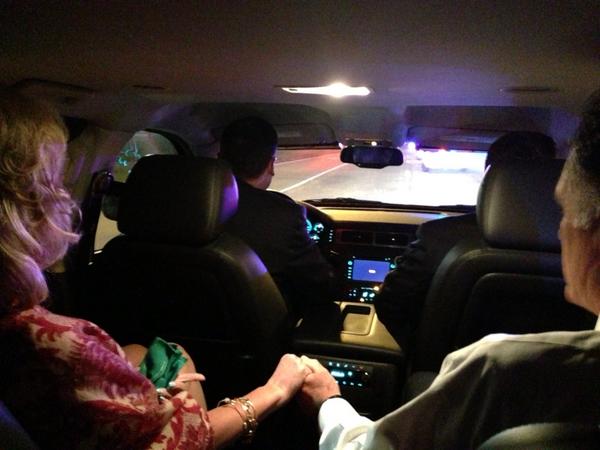 Beautiful. Mitt Romney's body man tweeted photos of the Governor's pre-debate activities last night. The pictures of the governor and his wife clearly show the deep and abiding love that they have for each other. It's a joy to see.
And backstage.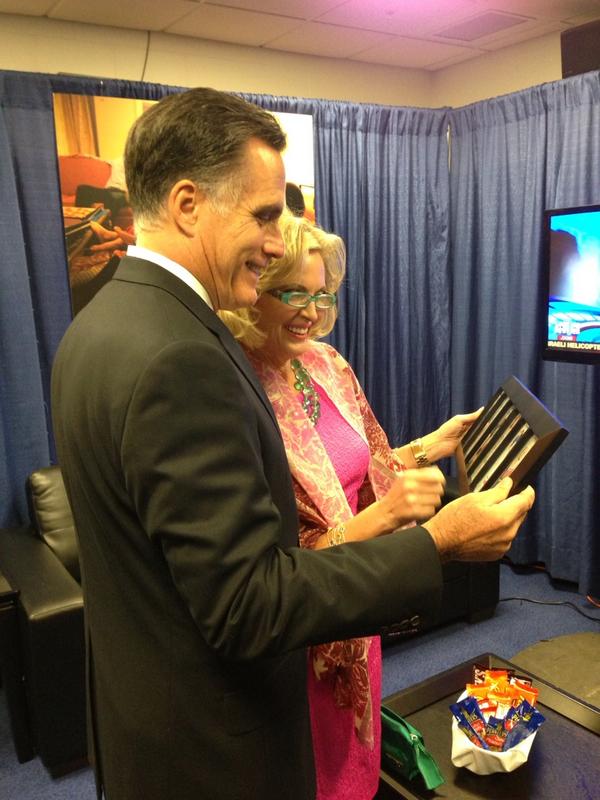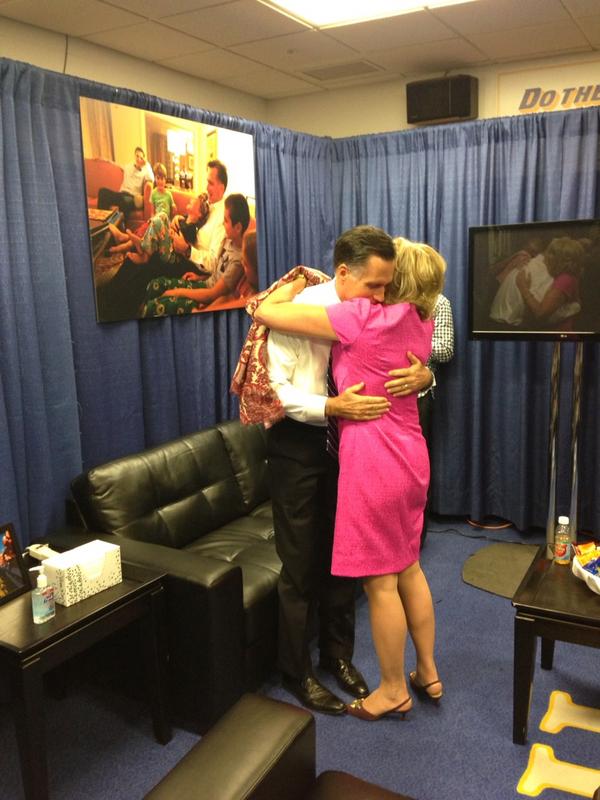 As the saying goes, behind every great man, there's a great woman. And, boy, does Governor Romney have a great one!