"He's got a big stick...believe me." Jasper quoting Biden with a prop. http://t.co/KOREodCP

—
Dana Perino (@DanaPerino) October 15, 2012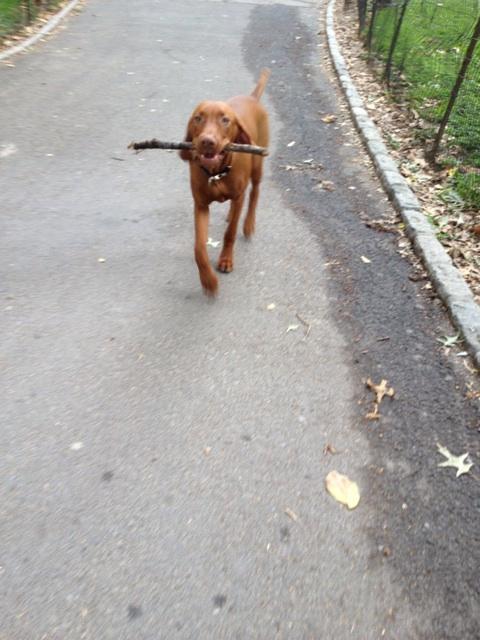 Heh. Classic! Dana Perino's dog is hilariously quoting Biden, with a prop; so fancy! Remember, Joe "Gaffetastic" Biden once said, "I promise you, the president has a big stick." Zing! The former Bush press secretary and current Fox News contributor tweeted the picture and Twitter users are appreciatung the giggle break.