TSA said I was covered in explosives, took me to a private room and touched my vagina. So how was your day?

—
Dana Loesch (@DLoesch) October 14, 2012
You may remember several months ago Breitbart.com's Dana Loesch tweeted an account of a highly invasive encounter with the TSA. It happened again today.
Here are the details from Loesch:
Stories like this about the TSA are becoming more and more common. Americans are becoming increasingly fed up with this kind of treatment.
Loesch's advice for anyone targeted by the TSA:
Update: Husband Chris Loesch tweets a photo of the TSA in action.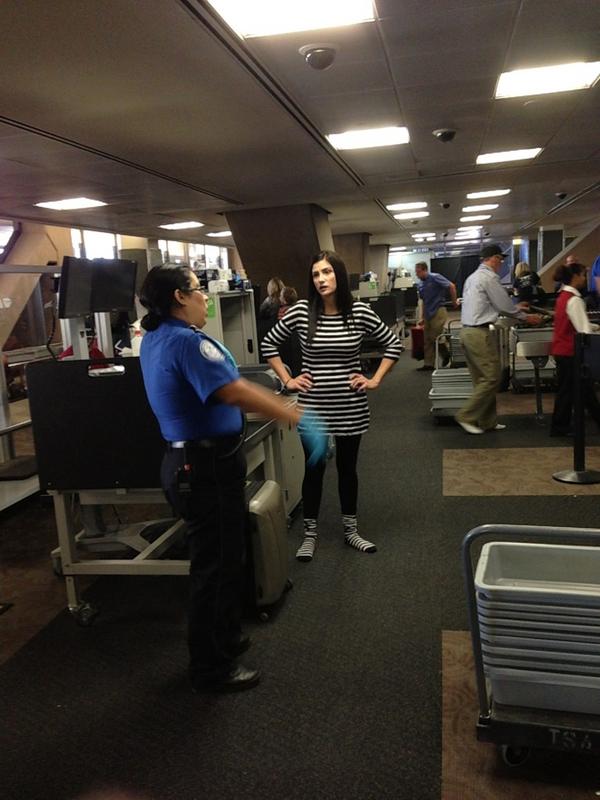 So do we. Outrageous.
Update:
Loesch has uploaded video of her latest run-in with the TSA.