New Yorker cover on Romney-Obama debate. Obama won't frame this one. http://t.co/sy0vxPyH #election2012

— David Wessel (@davidmwessel) October 5, 2012
New Yorker magazine has unveiled next week's cover, which illustrates what so many thought while watching Wednesday night's presidential debate.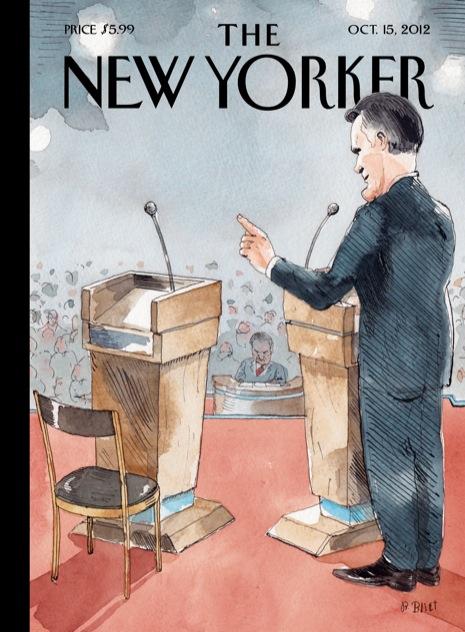 https://twitter.com/adamsbaldwin/status/254332204639981568
Genius? Wait, didn't the media tell us for weeks after the Republican National Convention that Clint Eastwood's appearance was an unmitigated disaster?