Stadium vs. Arena at the #DNC2012 http://t.co/lQZNitLu

—
Bret Baier (@BretBaier) September 05, 2012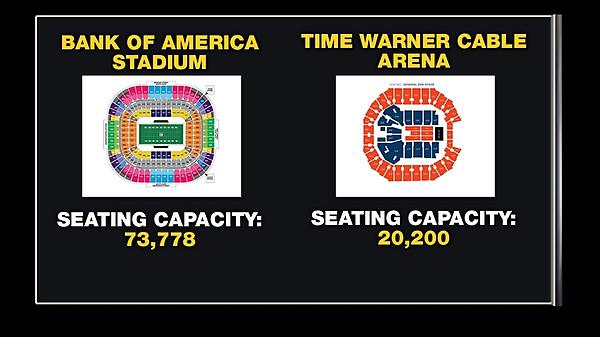 Bless Obama's heart! Fox News' Bret Baier puts the extent of the fail into perspective, doesn't he? And the fail is epic. As Twitchy reported, President Obama totally didn't fill that stadium and his speech is being moved to a smaller venue. #EmptyStadiumDay, indeed!
@BretBaier @wxbrad they clearly can't fill stadium and once again think we are stupid.—
Peter K. Szabo (@peterkszabo) September 05, 2012
@BretBaier the venue change is like going from Fenway Park to a Foto Mat booth.—
Watch Dog (@DanMartin_cards) September 05, 2012
@BretBaier Did the democrats really believe that they were going to get the same support that they had in 2008? Delusional is all I can say!—
IC (@icjewels) September 05, 2012
@BretBaier Only reason they moved the speech- was NOT the weather, but because they knew they could NOT fill all the Seats! jmo Great pic!—
Sharon Monteith (@sharon_monteith) September 05, 2012
@BretBaier Adds another definition to shrinkage wouldn't you say? #wordsnomanlikestohear #obamasfeetofclay—
Laura Fanelli (@LauraGina) September 05, 2012
Heh. It seems to be a common problem among Democrat men. Brad Woodhouse and all the DNC-led "bus tours" suffer from flaccid turn-out dysfunction. When will they learn not to brag about size when totally impotent?
@BretBaier O pls tell me you're going 2 discuss that w/tonight's panel? Pretty please! Can't wait 4 #SpecialReport tonight!—
Geri Rosman (@GeriRosmanPR) September 05, 2012
Oh, make it happen, Mr. Baier!