Families are still searching for missing sons/daughters in #aurora - Alex Sullivan is still missing and father fears he dead inside. So sad.

—
Jen Laxson Smith (@JenWSmith) July 20, 2012
Twelve people were killed and dozens more injured in this morning's shooting at the Aurora, Colorado, movie theater, but at least one person is still unaccounted for.
No one has heard from Alex Sullivan since late last night, when he checked into the theater on Twitter.
Oh no oh no-former student, Alex Sullivan, class '03, checked in at theatre last night 11:40pm is "missing." Please, please pray he's OK.—
Rebekka (@Rebekka024) July 20, 2012
Alex Sullivan-27. His dad can't get hold of him. Has anyone seen him? #theatershooting @denverpost yfrog.com/oeahpecj—
Kurtis Lee (@kurtisalee) July 20, 2012
Well-wishers tweeted their support for Alex and his family:
@sully_2003 @Reel_Nerds Alex Sullivan I hope you are okay—
mcnall (@mcnall731) July 20, 2012
the saddest thing in the world is @sully_2003 last tweet and the picture of his dad looking for him i really hope he's okay—
internet girlfriend (@pikachudiamonds) July 20, 2012
@sully_2003 you are in our thoughts today. <3—
Amber Osborne (@MissDestructo) July 20, 2012
Please God, let them find Alex Sullivan alive. #theatershooting—
Robbi Dixon Photo (@RobbiPhoto) July 20, 2012
My coworker's friend is missing. His name is Alex Sullivan. #PrayForAurora—
Delgie (@CoutureGooner) July 20, 2012
@DenverChannel Alex Sullivan still missing. Help his father find him! twitpic.com/a9sfau—
Winston P (@wdog119) July 20, 2012
This photo really got to me: Tom Sullivan has been searching franticly for his son Alex Sullivan after the shooting gza.cc/PqOfxN—
Gilberto Creque (@gilcreque) July 20, 2012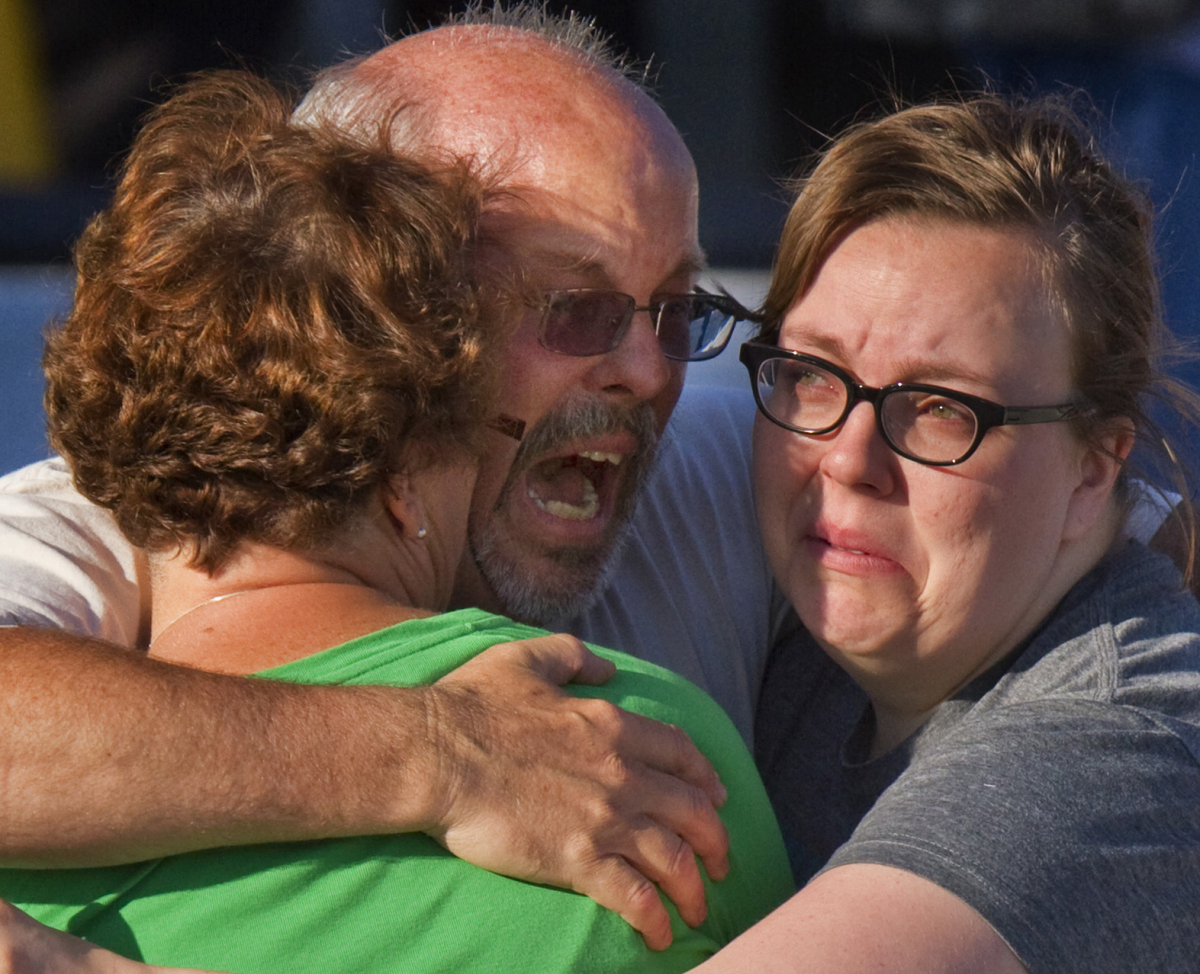 @ElaineEllis @sully_2003 saw heart-wrenching photo of Tom Sullivan. Thoughts and prayers for Alex and family—
Sharon Gilbert (@sharonrgilbert) July 20, 2012
Apparently, Sullivan's Twitter handle was @sully_2003:
My cousin's cousin @sully_2003 was at Batman, and they still can't find him or what hospital he's at. How awful. my.news.yahoo.com/photos/tom-sul…—
Elaine Ellis (@ElaineEllis) July 20, 2012
And his avatar:
His last tweets expressed his excitement about seeing "The Dark Knight Rises."
@Reel_Nerds hey you all the count down is getting near one again I wish I was able to see the best movie of the summer—
alex sullivan (@sully_2003) July 19, 2012
Today was also his 27th birthday.
#TheDarkKnightRises @Reel_Nerds oh man one hour till the movie and its going to be the best BIRTHDAY ever—
alex sullivan (@sully_2003) July 20, 2012
Our thoughts and prayers are with Sullivan's family. May they find peace.
Update: Alex Sullivan is confirmed dead, according to the latest news reports.
We have learned the name of a second person dead in the shooting. 27 year-old Alex Sullivan was one of 12 people who died.—
(@CBSDenver) July 21, 2012
Alex Sullivan & Jessica Ghawi. Know their names. Honor the victims.—
Western Belle (@Western_Belle) July 21, 2012