Twelve people were killed and dozens more injured in this morning's shooting at the Aurora, Colorado, movie theater, but at least one person is still unaccounted for.
No one has heard from Alex Sullivan since late last night, when he checked into the theater on Twitter.
Oh no oh no-former student, Alex Sullivan, class '03, checked in at theatre last night 11:40pm is "missing." Please, please pray he's OK.

— Rebekka (@Rebekka024) July 20, 2012
Well-wishers tweeted their support for Alex and his family:
This photo really got to me: Tom Sullivan has been searching franticly for his son Alex Sullivan after the shooting http://t.co/uM1AVWyz

— Gilberto Creque (@gilcreque) July 20, 2012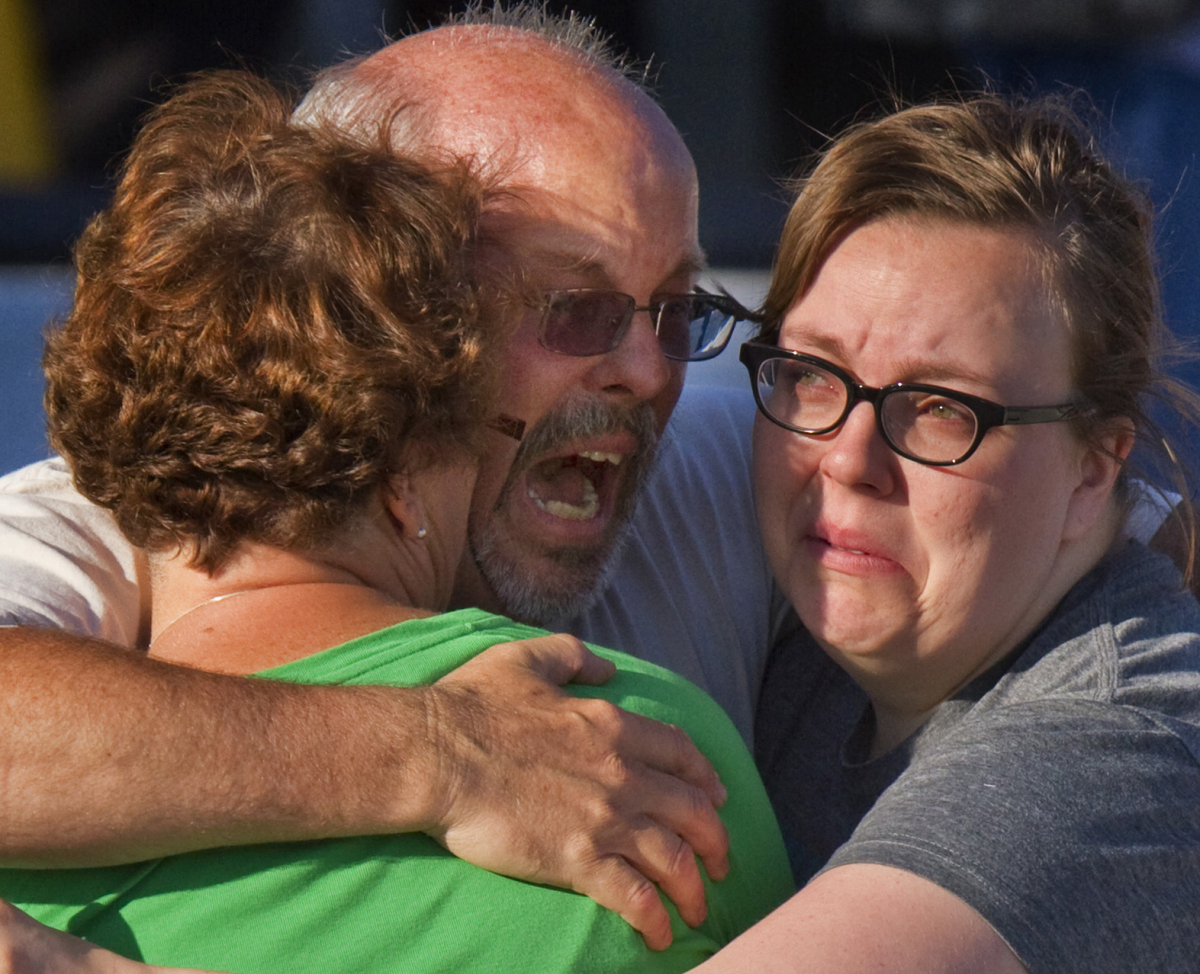 Apparently, Sullivan's Twitter handle was @sully_2003:
And his avatar:
His last tweets expressed his excitement about seeing "The Dark Knight Rises."
Today was also his 27th birthday.
Our thoughts and prayers are with Sullivan's family. May they find peace.
Update: Alex Sullivan is confirmed dead, according to the latest news reports.